Checking in With PLD's Music Department
Dunbar offers a variety of classes in the music department and are known for their excellence.
Band
The band department offers instruction for many different types of instruments and classes are categorized by skill and overall knowledge. Students are placed into these classes based on an audition at the end of the year. Band classes are taught by Head Director Mrs. Teresa Elliott and Assistant Director Mr. Brian Morgan.
Dunbar's concert band is a class geared towards beginning musicians who want to establish a stronger foundation in their instrumental skills.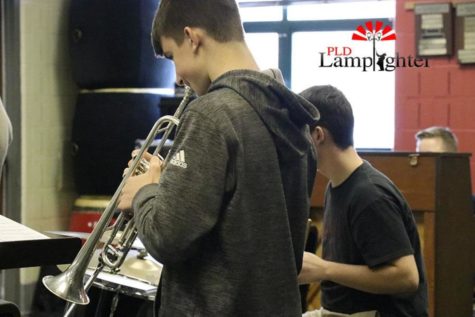 The symphonic band consists of students who have some experience in the band department and want to continue to develop their skills. Students participate in annual area concerts, seasonal concerts and annual assessment.
Students in the wind ensemble have ample experience and strong technical abilities in music. They participate in seasonal and annual concerts. At the end of the year, they perform an assessment.
The jazz band is a selective band in which hand-picked students perform jazz pieces at concerts and festivities.
The percussion class practices separately from the other band classes. Students learn the skills required for building a strong sound to collaborate with the band.
Choir
The choir department includes a variety of voices that are categorized by experience, sight reading skill, and overall tone. All choirs perform pieces that best suit the level of difficulty of the class. All choirs are taught by Mrs. Tiffany Marsh.
Beginning Choir is a class aimed towards students who are new to singing or desire to gain more experience and to improve their ability. They cover the basics of sight reading and perform a couple pieces per concert.
Women's choir is a class for female students who are familiar with the standards of choir but want to learn more about the technical aspects of voicing. They also participate in outside performances, annual assessments and various performances with the concert choir. Becoming a member of the women's choir requires an audition.  
Concert choir is the highest level chorus class offered at Dunbar. Students in this class have a strong background in singing and are familiar with the technical aspects. The class continually works on a variety of pieces for upcoming concerts and participates in a number of outside performances. Becoming a member of the concert choir also requires an audition.
Besides classes, PLD's choir offers outside groups for those interested in staying after school and performing extra songs at concerts and other performances.
The chamber choir meets every Wednesday and sings classical songs in an acapella style. Students perform at concerts and tour different schools to perform at. 
The pop ensemble "PLD Major" meets every Friday and sings well known pop songs, also in an acapella style. They perform at choir concerts, tour different schools and have previously competed in last year's "Voices in Harmony" competition.
Orchestra
The orchestra department includes various classes that best suit the style a student desires to play and also accommodates the level of difficulty they can achieve. The general and string orchestras are taught by Mrs. Anna Watts, and the concert and advanced symphonic orchestra are taught by Mrs. Rebecca Goff.
General orchestra is a class aimed towards students who have basic knowledge of how to play an instrument. Students practice for the Halloween concert, Winter concert (usually in collaboration with the band) and the Picnic on the Dawgwood which combines both the band and the choir.
The string orchestra is a class in which they work their way up to third positions and occasionally fifth positions.. Along with seasonal concerts, they also prepare for upcoming assessments.
The concert orchestra is a class where the students are very familiar with musical skills and are experienced in playing at concerts. Students work into higher positions, learn faster key signatures and rhythmically complicated music and perform at outside performances and for assessments.
The symphonic orchestra is the highest level orchestra class offered at Dunbar. The students are skilled in playing faster and higher on their instruments.They participate in all concerts including outside performances and assessment.
KMEA All-State
All three of these groups are given the opportunity to audition for Kentucky Music Educator's Association All-State group. These auditions are practiced months in advance and require a lot of practice outside of school to be set aside to prepare for them.
Typically, each group is given a piece to practice and each part of a song is divided into different groups or quartets. Participants are required to perform these pieces in front of a panel of judges and then are critiqued on their ability to sight read.
If accepted, time outside of school is made to practice these pieces before the All-State event takes place.
During All-State, participants travel to Louisville, Kentucky, where they spend a few days in full-day rehearsals in preparation for their concert where each group comes together to perform the pieces they have been working on for months.  
"It was a really good experience getting them to [All-State] and I'm sure the students enjoyed it as well," said Mrs. Tiffany Marsh. 
About the Contributors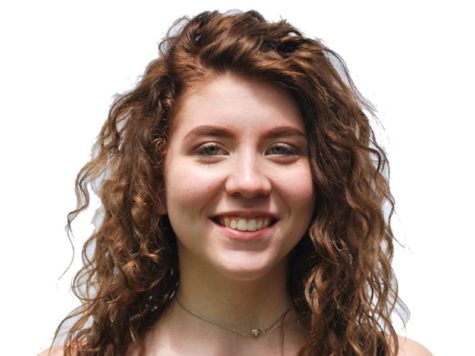 Ashley Holsclaw, Staff Reporter
Ashley Holsclaw is a junior at PLD. She'll hit you with those hip bumps and those high notes.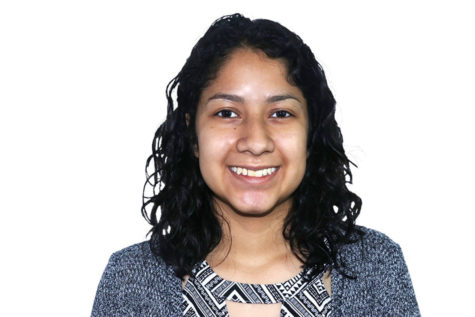 Edith Cruz, Leader of Maestro
Edith is Senior. She is a DACAmented student who advocates for the Latino/Hispanic Community. She's been on staff for three years, hopes to become a news...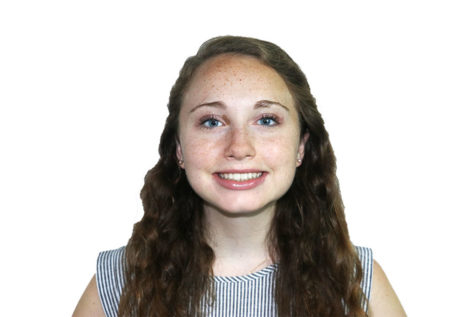 Remy Milburn, Photography Editor
Remy loves photography, coffee, and Ed Sheeran. #livelovelamplighter