Sheeran Releases Two New Singles
After a long wait, singer-songwriter Ed Sheeran released two new singles.
Folks, he has made his grand re-entry into the very souls of fans all around the world. Ed Sheeran finally dropped his two new singles after years of silence and weeks of cryptic messages on social media.
His very first chart-topper, "the A Team," about a young girl addicted to drugs still resounds in the depths of many 'Sheerio' hearts. His first album, "Plus" (released in 2011), encompasses so many emotions that got people hooked on his unique foreign style right off the bat.
Sheeran simply announced that he would be "taking a break" after the releas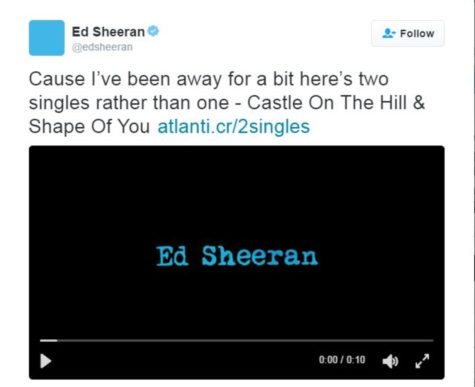 e of his second solo album, "Multiply," in June of 2014, most commonly known for the green album cover.
On Jan. 6, after a long break, the singer-songwriter released two new singles titled "Shape of You" and "Castle on the Hill." Both are reflections of his past, but "Shape of You" specifically reflects on a past relationship with a girl while "Castle on the Hill" reflects on his childhood entirely.  
The artist behind all of the social media panic lately still keeps his classic style of loop guitar melodies and clever lyrics.
Whoever said money can't buy happiness clearly never heard Sheeran's two new singles, because both songs are available on iTunes for $1.29.  
Expect to see Dunbar students this week, perhaps the rest of this semester, with blue and black album covers on their lock screens and both headphones in their ears because they have been privileged enough to hear the talent of Edward Christopher Sheeran.
About the Contributors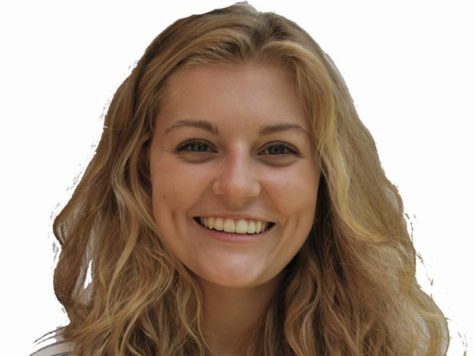 Sydney Carter, Photography Editor