This Season on The Bachelor
The twenty-first season of The Bachelor features 36-year-old Nick Viall from Milwaukee, Wisconsin
Everyone deserves a chance to find love but what happens when a man takes three journeys to look for Mrs. Right? Previous contestant Nick Viall returns to the reality TV show "The Bachelor" to answer that question and this time he's not the one accepting roses.
Viewers were able to watch Nick in the season premiere broadcasted on Jan. 2 at 8 p.m. EST on his fourth attempt to find true love. After being a runner-up in both season 10 and 11 on "The Bachelorette," along with being in a failed relationship on "Bachelor in Paradise," Nick prepares for the journey of his life and he's determined to not end up broken hearted… again.
There are many students at Dunbar who are a part of the Bachelor nation and are eager to join Nick in his journey.
"I was really excited for Nick in this season," said junior Alyssa Rezo. "I made sure I didn't miss it."
Other students did not feel that Nick should be the bachelor this season.
"[Nick] has had his chances," said junior Mckenzie Richardson. "I'm still going to watch this season but I feel like he's going to do the women wrong."
"
I'm still going to watch this season but I feel like he's going to do the women wrong."
— Mckenzie Richardson, junior
With every new season, it is vital for ABC to let viewers know they chose the perfect bachelor. In Nick's case, his introduction showed a series of workout montages and close-up shots that left the ladies swooning, but it's more than just good looks when it comes to being the bachelor. Also in the introduction,  Nick owned up to his imperfections and gave the audience a deeper look into his family life while reminiscing growing up in his hometown of Waukesha,Wisconsin.
Nick met with bachelors from previous seasons who gave him advice for the upcoming journey. Sean Lowe, a former bachelor, gave Nick the hard truth.
"A lot of people don't like you," said Lowe.
On the first night, Nick met 30 potential soulmates. All of the ladies are hoping to find love on the show but, unfortunately, it will come down to one contestant in the end.
This year marks the first year that ESPN is holding "The Bachelor" fantasy leagues, with plenty of Dunbar students a part of their own groups already.
"[The fantasy leagues] show that bachelor fans are getting recognition," said senior Yoon Cho. " We are basically like sports fans but with different interests."
Nick's love story is only beginning. Tune into ABC every Monday evening to follow Nick on his journey to find love.
About the Contributors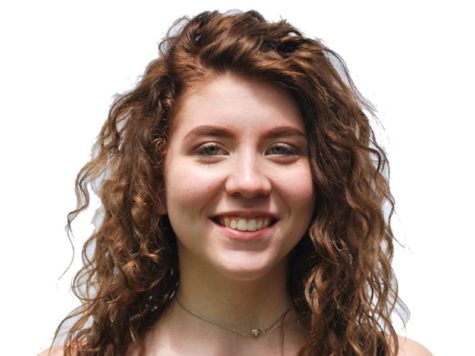 Ashley Holsclaw, Staff Reporter
Ashley Holsclaw is a junior at PLD. She'll hit you with those hip bumps and those high notes.