Review: Fox's Take on The Rocky Horror Picture Show
Fox's reimagining of the iconic film fell short of cult status, examined here by Social Media Editor Courtney Brewer
In 1975, when most of our parents were barely in school, a movie came out that spurred an overnight cult following. The Rocky Horror Picture Show, starring Barry Bostwick as Brad, Susan Sarandon as Janet and Tim Curry in his breakout film roll as Dr. Frank-N-Furter, parodied and paid tribute to science fiction/horror movies of the mid-twentieth century. Initially, it wasn't well received by critics or moviegoers, but over 40 years later, the film has a dedicated fan base with shadow casts around the nation that show the film in monthly midnight showings that encourage fans to throw various props and yell back with the dialogue. Lexington even has its own shadow cast that performs the last Saturday of every month at midnight at the Kentucky Theatre. The film is viewed as a classic and stands alone in its genre.
In April of 2015, it was announced that Fox would be producing a "reimagining" of the film under the direction of Kenny Ortega, famous to our generation for his work on the High School Musical films. Transgender icon Laverne Cox will be taking on the lead role of Frank-N-Furter with Victoria Justice as Janet and Ryan McCartan as Brad. Many diehard fans, myself included, were skeptical at first, and as initial previews were released more and more people became worried. How could a major network like Fox pull off a movie so risqué? Could a Nickelodeon star live up to Susan Sarandon? Would the Time Warp look more like We're All In This Together?
All of these questions were answered when the remake aired on October 20. It was off to a good start with singer Ivy Levan's rendition of "Science Fiction Double Feature," done in the style of the stage show with Levan playing a movie theatre usherette rather than the iconic lips. But as we transition into the story, it became clear that this wasn't the gritty B-grade movie we all knew. Crystal clear quality, crystal clear vocals, pristine costuming and quality sets. Not the Rocky most fans knew and loved.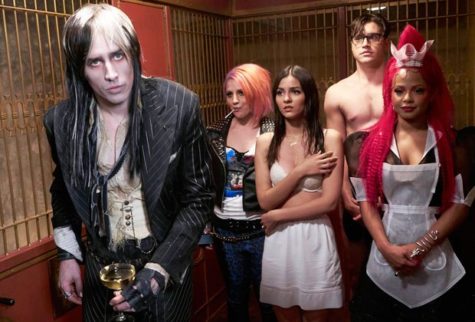 The cast featured actors from all walks of life with differing backgrounds in relation to the show. McCartan, famous to my generation for his contrasting roles as high school serial killer JD in the off-Broadway Heathers and Diggie on Disney's Liv and Maddie, stood out from a vocal standpoint and was one of the few actors who seemed to have a full grasp on the genre and his role. Justice, a self-proclaimed fan since age 13, looked the part of average American girl-next-door, but her vocals were not up to par. Her "Touch-A Touch-A Touch Me" was bland, and was not helped by Rocky, played by Staz Nair, wearing gold board shorts instead of the iconic speedo. The remainder of the cast, including Reeve Carney as Riff-Raff and Christina Milan as Magenta, was just boring and didn't have the quirk and realness of the original.
Laverne Cox's performance is difficult to evaluate. On one hand, who better than a transgender icon of today to portray the character who brought cross-dressing and gender identity into the mainstream? Cox's role on Orange Is The New Black showed modern audience what transgender looks like and didn't shame it in the slightest, and that's what Rocky Horror is all about. On the other hand, her performance was not what Fox and every media outlet hyped it up to be. She had very little of the sex appeal that Tim Curry brought to the original and lacked the grit needed to play a role like this. Her vocals were subpar, causing me to tune out and check my phone during the song "Don't Dream It, Be It," one of my favorite songs that I plan to get tattooed on my body one day.
Now, it wasn't all bad. I can't imagine anyone today more fit than Adam Lambert to play motorcycling bad boy Eddie, belting out "Hot Patootie (Bless My Soul)" to give Meatloaf himself a run for his money. Annaleigh Ashford as Transylvanian groupie Columbia brought a dry humor to the production and stood out with her Broadway vocals. And Tim Curry brought a sigh of relief to all diehard fans whenever he came on the screen.
All in all, even if every aspect of the remake were perfect, it still wouldn't be the same. Rocky Horror is the cult film it is because of its originality, the way it stands alone in its genre. Fans love it because of the terrible audio quality and grainy camera, because of the thrown together choreography and messy set. Nothing can ever compare to that original, full of scandal and innuendo, and this simply cannot be done on a main network with a TV-14 rating. Nevertheless, Fox's effort to recreate this classic for a new generation is commendable and, in true Rocky Horror fashion, should be embraced regardless.
About the Contributors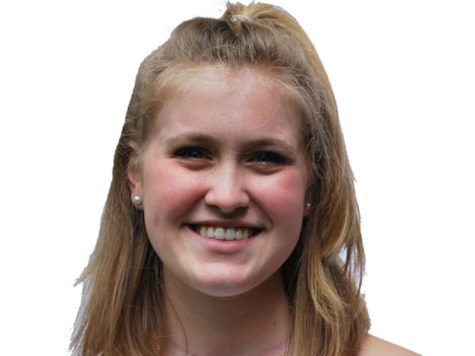 Courtney Brewer, Social Media Editor
Courtney is a senior and the social media editor at Lamplighter. She loves writing, fashion, the SEC, and French bulldogs. "Don't dream it, be it."...