What You Need to Know About the New Apple Products
Apple brings forward a series of innovative products in their new line
It's that time again. The much-anticipated Apple Keynote event took place last Wednesday, Sept. 7 and as always Apple had much in store. The new products ranged from the innovative Apple Watch Series 2, to the new Apple Airpods and, of course, the iPhone 7 and iPhone 7 Plus. But the question is, what do these new products bring to the table for the typical Apple consumer? Should you abandon your old iPhone and Apple Watch and upgrade to the newest products?
Apple Watch Series 2
The second generation of the Apple Watch was revealed and it looks to be quite promising. The Apple Watch Series 2 brings new features to the table that many users of the original watch had been asking for.
The watch has a faster processer and works 50% faster than the previous. It also has been upgraded to have the brightest display of any Apple product ever released, making it more usable in direct sunlight. A built in GPS is included, allowing users to always know their location even when they aren't carrying their phone. The biggest change is that the new Apple Watch is completely waterproof. It is confirmed to be fully functional submerged in water up to 50 meters (164 feet) deep.
New Watch Software
Apple will also be rolling out the newest software upgrade to accompany the Apple Watch Series 2. WatchOS3 will bring new features, upgrades and new apps. In the new OS, apps will load up to seven times faster, handwriting will have better recognition and sending replies to texts will be even easier with new "fast replies" available and new animated stickers and emojis.
New apps coming to the watch allow for more versatility. Default apps coming to the watch include the Social Fitness and Health apps. There is also a brand new feature which allows the user to call for emergency help by simply holding down the power button, then selecting either "Medical ID" or "Emergency SOS." The watch will countdown to prevent an accidental call, and then dial 911.
Variations and Pricing
 The Apple Watch is made to compliment your style, so it comes in many different colors and styles.
The basic style is an aluminum watch case with a sports band. The cases are available in silver, gold, rose gold and space grey. The bands are available in white, concrete, cocoa, pink, midnight blue and black. Pricing for these versions range from $369 to $399.
There are also other bands available like woven nylon, modern/classic buckle, leather, Milanese loop and link bracelet bands and stainless steel cases. These versions vary in price, ranging from $369 to $1,099.
There are also some special editions of the Apple Watch Series 2 available:
The Apple Watch Nike Sport Edition Starting at $369
The Apple Watch Hermès Edition Starting at $1,149
The Apple Watch Edition (Ceramic) Starting at $1,249
All versions of the Apple Watch Series 2 are currently available for Pre-Order and will be available for purchase/pick-up on Friday, September 16 (The Apple Watch Hermès Edition will be available September 23, and The Apple Watch Nike Sport Edition in late October.)
If you're planning on getting some for yourself, you should order now as there are limited quantities available (The average wait time for a basic version of the Apple Watch Series 2 is about 3-5 weeks).
The Apple AirPods
A brand new product called the Apple AirPods was revealed at the Keynote event, stirring up both criticism and approval. The Apple AirPods are Apple's newest version of the iconic EarPods but they are quite different than the predecessors.
For one, the AirPods are completely wireless. They connect to your phone/device via Bluetooth, and must be recharged in between uses. The AirPods themselves will come with their very own case, which also doubles as a portable charger. Per full charge, the AirPods themselves can hold up to 5 hours of listening time in battery life. The case itself will hold enough recharge potential for up to 24 hours of listening time in battery life before you have to recharge the case fully with a charge like a regular iPhone.
Some people love it, claiming that Apple has once again gone outside the norms for the better and that wires are the way of the past. Others argue that the headphones will be easily lost, as they are not connected to a wire at all, and that the need to constantly recharge your headphones after usage is a burden.
Apple has said that they will sell AirPods individually as well in case you misplace one, but you'll probably want to be careful as it probably won't be a cheap replacement. Also, recharging the AirPods takes less time than you'd think. 15 minutes of recharging time gives you the equivalent of three hours of listening time.
The AirPods are not yet available for pre-order, but will be available in late Oct. starting at $159.
The iPhone 7
And now it's time for a new iPhone. "It's the best iPhone that we have ever created. This is iPhone 7," said Apple CEO Tim Cook as he introduced the newest product in the coveted iPhone line.
The Death of the Headphone Jack
With the iPhone 7, Apple set out to break boundaries again and make a drastic change not everyone is prepared for.
The iPhone 7 will not have a headphone jack like the iPhones before it. Instead, headphones will be connected to the phone via the lightning port used also as the charging port. Any old 3.5 mm headphones will need to be connected via an adapter which comes with the iPhone.
Apple also encourages the use of their AirPods on the iPhone 7 as a replacement for traditional headphones. By removing the headphone jack, the iPhone 7 will have more space internally allowing for a large battery which in turn means a longer battery life.
A New View from the Camera
The iPhone 7 brings a wide variety of new features to the camera. The new iPhone 7 camera is engineered to be enhanced in low-light situations and take clearer, sharper images at night or in the dark. The new camera also has the capability to record in 4K resolution for videos. Photos are also stabilized better, and the flash is better with four LEDs instead of the standard two which allows a 50% brighter flash. The front facing "selfie" camera has also been upgraded for higher quality pictures and videos.
The iPhone 7 Plus is getting quite a huge upgrade in its camera. The Plus will have two cameras on the front allowing users to zoom in much more in high quality. Using the dual-lens, you can now zoom in to 2x with high quality, and a max zoom of up to 10x!
Speed is Key
The iPhone 7 will also have an internal processor upgrade. The brand new Apple A10 Fusion chip inside the iPhone 7 will be 40% faster than the A9 in the iPhone 6s, which will allow users to be able to do tasks faster and more efficiently.
A New and Improved Home Button
The new home button on the iPhone 7 is reinvented to allow for optimal user experience. It reacts quickly to the user's touch, and also vibrates when touched to give users feedback.
Water is a Fear of the Past
The iPhone 7 also brings a new feature many consumers have been waiting for. The iPhone 7 is water resistant in up to 1 meter (about 3.3 feet) of water for 30 minutes. The days of having your phone destroyed by an accidental dip into water are over!
Variations and Pricing
The iPhone 7 and iPhone 7 Plus will as usual be available in several different storage sizes and colors.
The new standard storage will be 32 GB now instead of the old 16 GB. It will also be available in 128 GB and 256 GB.
There are two new colors this time around: black and jet black, along with the original silver, gold and rose gold.
The prices are as follow:
iPhone 7

32 GB*- $649
128 GB- $749
256 GB- $849

iPhone 7 Plus

32 GB*- $769
128 GB- $869
256 GB- $969
*Not available in Jet Black
All versions of the iPhone 7 are currently available for Pre-Order and will be available for purchase/pick-up on Friday, Sept. 16. If you're wanting an iPhone 7 yourself, you should order now as supplies are very limited. The longer you wait to order, the longer you will have to wait to get your new phone (The wait time for most versions is about 2-3 weeks, except the Jet Black color which is sold out until November).
iOS 10
Apple also announced a brand new update for all current iOS devices. This update brings all sorts of changes and new features ranging from changes to how you can text with animated messages, to the changes in the appearance of emojis, to a better understanding Siri who will understand normal conversation better. The "Slide to Unlock feautre on the lock screen was removed. Now, your phone will be unlocked using the home button.
iOS 10 is available right now for your device, so go ahead and download it!
Twitter Poll
Recently, we conducted a poll on Twitter to ask students what color of the iPhone 7 they would want to get. The results show an overwhelming selection of the new jet black color, followed by rose gold, then gold and silver last.

My Opinion
Personally, I think there are some pros and cons of the new things revealed at the Apple Keynote. The Apple Watch Series 2 seems to be very promising and the fact it is water proof is a great addition for such a versatile device.
The fact that the watch is also available in many different prices depending on what you want is also a great pro. The Apple AirPods seem to be a new innovative product that has the right idea, but I'm the kind of person that could easily misplace them or lose them seeing as they're so small and not connected to a wire. Also, the $150 price tag seems a little high to me.
Overall, the Apple Watch Series 2 seems like an overwhelming improvement over the first one and therefore I have already ordered one for myself and will get it on Friday, Sept. 16.
The Apple AirPods are interesting, but I'm not quite sure if I'm sold on it just yet. I will wait to buy these later, hopefully when the price goes down.
The iPhone 7 overall is a good device, but I'm not ready to give up my headphone jack yet. I think I'll wait a little before upgrading from my iPhone 6s Plus.
What do you think? Comment below on what you think of the new products, and what you would and wouldn't get.
About the Contributors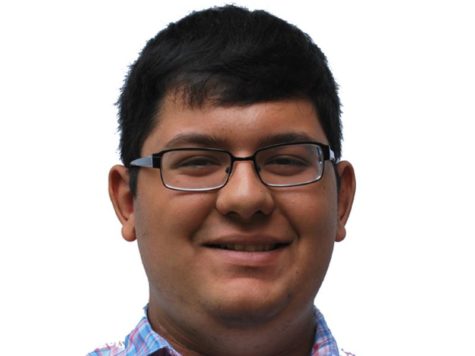 Arya Shoa, Business Manager
¯\_(ツ)_/¯

Arya is a senior at Dunbar. He aims to make the Lamplighter very large sums of money as the 2016-2017 Business Manager.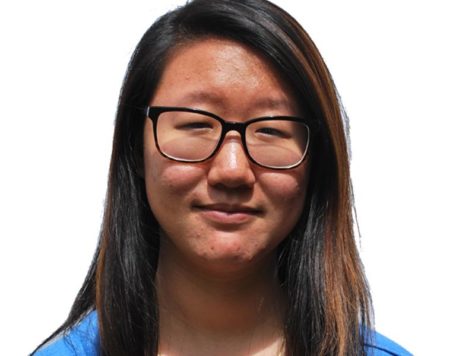 Emily Liu, Editor in Chief
Netflix, anime, scifi, sarcasm, Lamplighter- Live it Love it Breathe it