PLD Teacher Portraits
Dunbar Art Classes Honor Teachers
Mrs. Rachael Pawley's Painting I classes did a project in which students were asked to paint a portrait of their favorite teacher.
The process took about three weeks to complete, and started with a simple photograph.
"They took a picture of their teacher," said Mrs. Pawley, "and they posturized (turned black and white) it in the library."
The activity had two purposes. One was to allow the students to practice their skills in both posturizing and color. They chose a colorful pattern and drew the posturized photo of the teacher on top of it before finishing it with paint. The second was to honor teachers.
"I wanted to find a way to combine painting and incorporate the teachers," said Mrs. Pawley.
Afterward, students were able to deliver their finished paintings to their teacher of choice, and all were pleased to have been chosen.
Junior Brooke Bledsoe said, "when I showed Mrs. Wendy Turner the finished painting, her face immediately lit up, and I could tell she really appreciated it."
About the Contributors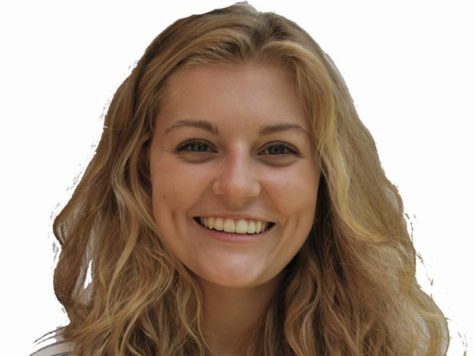 Sydney Carter, Photography Editor