R.I.P. Alan Rickman
On Jan. 14, 2016, beloved actor Alan Rickman, 69, passed away due to cancer. His death came as a shock to the world as he had been one of the most respected British actors for the past thirty years.
Junior Gillian Bruce, a long-time fan, said, "Alan Rickman is a phenomenal actor. I grew up worshipping Harry Potter; it is such a big part of me."
While Rickman was most known for his notable role in the Harry Potter films, he also starred and appeared in many other works.
In 1978, Rickman joined the prestigious Royal Shakespeare Company and appeared in The Tempest and Love's Labour's Lost. In his time at the company, Rickman didn't particularly enjoy the experience as he believed the younger actors were not receiving enough attention.
Rickman's career had a breakthrough in 1985 when he was chosen for a starring role in Les Liaisons Dangereuses as Vicomte de Valmont. He first performed the villainous role in London before moving on to Broadway and earning his first Tony Award Nomination.
"
"It was so devastating; I didn't believe it at first.""
— Gillian Bruce
Soon after, Rickman was pulled into his first Hollywood film to play the evil terrorist Hans Gruber in the film Die Hard (1988). In 1991, he went on to star in three successful features: Close My Eyes, Truly, Madly, Deeply, and Robin Hood: Prince of Thieves.
Rickman made appearances in Sense and Sensibility (1995) and Rasputin: Dark Servant of Destiny (1996) where he received Golden Globe and Emmy Awards. He also co-wrote and directed his first feature film, The Winter Guest (1997).
Alan Rickman's most famous role came in the 2000's when he took on the large role of Professor Severus Snape in the Harry Potter movie series. J.K. Rowling, author of the series, wanted Rickman specifically for the role. Rickman then went on to play Professor Severus Snape in all eight of the Harry Potter films.
Other movies where Alan Rickman appeared in during the 2000's include, Love Actually (2003), Snow Cake (2006), Nobel Son (2007) and Bottle Shock (2008). In Sweeny Todd: The Demon Barber of Fleet Street (2007) as well as Alice in Wonderland (2010) Rickman collaborated with Tim Burton. During the 2000's, Rickman also wrote and directed a one-woman play, My Name is Rachel Corrie, which won good reviews in London and New York City.
After the Harry Potter films, Rickman starred as Ronald Reagan in Lee Daniels' The Butler (2013) and Karl Hoffmeister in A Promise (2013). In the same year, he also played the role of Hilly Kristal, the owner of the famous New York City punk rock club in CBGB. The next year Rickman played King Louis XIV in A Little Chaos.
In 2012, Alan Rickman secretly married Rima Horton. He was also the Honorary President of the International Performers Aid Trust (IPAT).
"I found out that Alan Rickman died in a group message and it was worse than having somebody break up with you through the phone," said Bruce. "It was so devastating; I didn't believe it at first."
Junior Blake Sunny said, "I think Alan Rickman's death is a loss to all theatre in general because he did acting on Broadway and things like that. He was really good in the Harry Potter movies but I think a lot of people forget that he was in a lot of other stuff too because everybody thinks, 'Oh, he's Snape,' and he is, I mean he's made for the character, there's no one else for it."
Rickman's death was devastating to both collaborators and fans as he was greatly admired. Author J.K. Rowling tweeted, "There are no words to express how shocked and devastated I am to hear of Alan Rickman's death. He was a magnificent actor and a wonderful man."
About the Contributors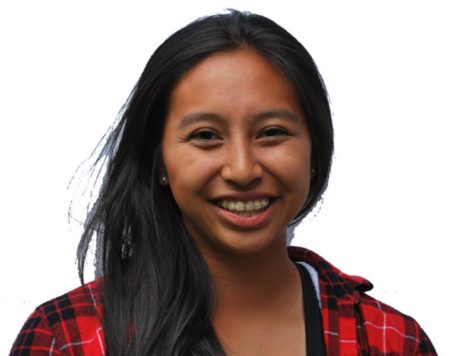 Arunmani Phravorachith, Writing Editor
I really do enjoy going on long walks on the beach, I hate bad drivers, and I find pleasure in eating sushi during my free time.