The Return of Alexander Hamilton
Ask any regular high school student what they know about Alexander Hamilton, and they might tell you that he is a founding father, on the ten-dollar bill and maybe even that he started our financial system. That's all changing thanks to Lin-Manuel Miranda, composer and star of Broadway's newest production, Hamilton. This modern musical tells the story of one of America's most important founders through rap and hip-hop, and it taking audiences by storm eight nights a week.
It all started in 2009 when Miranda randomly picked up a copy of Ron Chernow's Alexander Hamilton in an airport bookstore. He was fascinated by Hamilton's rise from an orphan in the Caribbean to one of the most brilliant writers in America's history and compared it to the lives of his favorite rappers.
Hamilton was born an illegitimate child and grew up on the island of St. Croix. When a hurricane swept his town, he wrote a poem about the aftermath, getting the attention of the whole town who pooled together enough money to send him to North America for a proper education. He went on to found the first national bank, create The New York Post and contribute in hundreds of way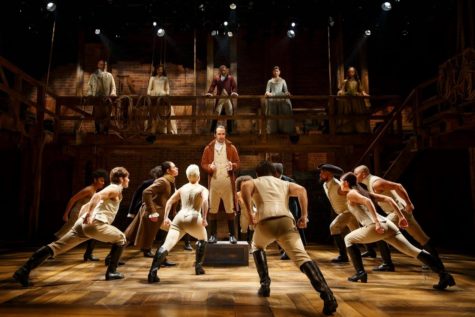 s to the shaping of our newly freed country. Miranda likens this to the stories of rappers like Jay-Z who started from the bottom of the bottom and rose to
the top.
When people first hear the premise of Hamilton, they laugh at the idea of our founding fathers rapping their way to independence. Miranda compared this to when he performed the opening number at a White House Evening of Poetry event, saying in a 60 Minutes interview that the crowd's reaction was, "a microcosm of my entire Hamilton experience. I say, 'Hip hop, Alexander Hamilton,' and everyone laughs. And then, by the end, they're not laughing. Because they're in it. Because they've been sucked into the story."
Theatre geeks, history nerds, critics, New York City tourists seeing a show on a whim, the leader of our nation, everyone is raving about Hamilton and how it is changing the game on Broadway.
Before Hamilton and Miranda's first musical In The Heights, rap had never successfully been done on Broadway (see: last year's Holler If You Hear Me, a musical featuring the songs of Tupac that failed miserably). This new style is taking the theatre scene by storm and appealing to new audiences. Recent attendees boast the likes of Beyoncé and Jay-Z, Bryan Cranston, Jimmy Fallon, Joe Biden and even President Obama.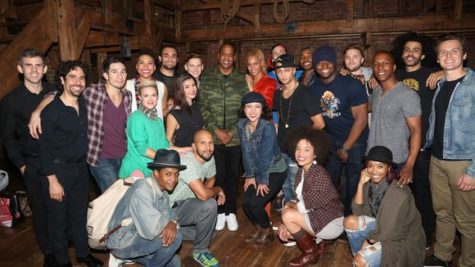 But why is Hamilton appealing to so many? The typical theatre attendees in attendance love the classic ballads and theatricality of it, while hip-hop fans love the rap battles and choreography reminiscent of street dancing. Besides the 46 songs, it tells a story many Americans can relate to. Hamilton quite literally wrote himself out of his circumstances, going from an orphan in the Caribbean to the respected icon we see him as today. When Miranda and actor Daveed Diggs as Marquis de Lafayette speak the line "Immigrants, we get the job done" near the end of act one, the audience erupts in cheers. Amidst all the current struggles with borders and refuges, it's encouraging to know that an immigrant can rise up to one of the biggest names in America. But most of all, Hamilton reminds us that we are Americans.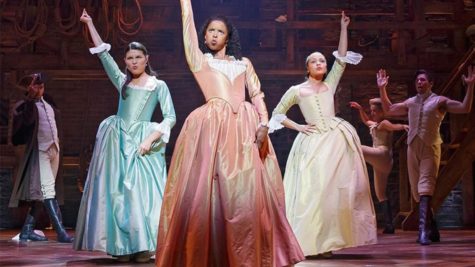 With all the war, mass shootings and economic crises we face in our world, it's sometimes hard to remember that we are all Americans at the end of the day. Hamilton acts as a reminder of the hard-won battle for America as we know it. It tells the story of people like Alexander Hamilton who rose from their circumstances and fought for what they believed was right. People who would stop at absolutely nothing to create a free nation for Americans who deserved it.
About the Contributors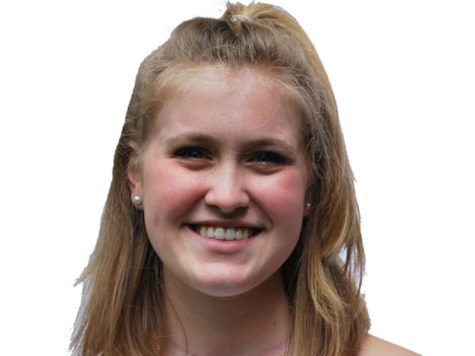 Courtney Brewer, Social Media Editor
Courtney is a senior and the social media editor at Lamplighter. She loves writing, fashion, the SEC, and French bulldogs. "Don't dream it, be it."...