An Analysis of all that is "Yeezy"
"But incase Kanye is serious about this whole 'POTUS' thing – or as he calls it 'Peezy,' – I do have some advice for him." – President Barack Obama
It seems almost everyone these days has something to say about the icon that is Kanye Omari West. West began his musical career making beats for local artists in Chicago, and he received his first big chance at fame when he started producing for Roc-A-Fella Records in 2000. He eventually went on to contribute to the well-known rapper Jay-Z's album The Blue Print. The financial success of this album and its positive reception paved the way for his rapping career. As of today, Yeezy has released a total of six solo albums, including The College Dropout (2004), Late Registration (2005), Graduation (2007), 808s and Heartbreak (2008), My Beautiful Dark Twisted Fantasy (2010) and Yeezus (2013). Kanye is currently working on his seventh solo album, titled SWISH, and has yet to set a release date for it. In an interview with Vanity Fair, West explained that the album is still a work-in progress, and that he could possibly be working on it for another 12 months. Despite this, Kanye fans are patiently waiting for this album to drop, and some can even be found within the halls of Dunbar.
"
I think SWISH will be one of Kanye's greatest albums."
— Seth Clark
Dunbar Senior and self-proclaiming Kanye connoisseur Seth Clark had a lot to say about Yeezy. "I would probably say The College Dropout is my favorite because he touches on the struggles of a black male in society. In the album you can tell that he views college as something that's expected out of everybody and prevents people from pursuing what they truly want to. As for his future, I anticipate SWISH will be one of his greatest albums. It'll really blow Yeezus out of the water."
Among his other accomplishments, West has also put his talents to work in the footwear industry. In 2009 West collaborated with Nike to develop the Nike Air Yeezy, which was sold at a retail price of $215 and sold out almost instantly. In 2012 the Air Yeezy II was released and 5000 pairs were sold in different colors at a retail price of $245. Like its predecessor, these shoes sold out in minutes and the shoes had a resale price of more than $3,000. After being unable to collaborate with Nike a third time due to financial discrepancies between the two parties, Kanye went on to collaborate with Adidas to develop the Yeezy Boost 750. These shoes were sold at a retail value of $350, and were unsurprisingly also sold out in just minutes. The Yeezy's launch gave Adidas' website so much traffic that it crashed, leaving many fans frustrated. When Kanye was asked why all of the footwear he puts out is so expensive on The Breakfast Club, he stated "I don't want them to be limited, actually, that's something that the company did. I really want as many people to get them as possible, and I didn't want the price to be $350…"
In other news, Kanye West has recently announced that he plans on running for President in 2020; however little is known of the narrative of his future campaign. In light of his possible candidacy for President, Dunbar students have something to say. Seth Clark won't be quick to jump on the KANYE2020 trend.
"I feel like him running is really going to change the game. As far as voting for him goes, I'd have to see who he's running against and what party, if any, he aligns his views with."
Senior Vince Clark has a much different view than Seth Clark. "I think Kanye running in 2020 will really change the rap game. I believe the rap game and politics are all the same. I would most definitely vote for Kanye."
"
Kim and Kanye in the White House would give the U.S. a new swagger that we're lacking right now."
— Vince Clark
West is also known to be very fond of the 2016 Presidential Candidate Ben Carson, and has even developed a relationship with him. In a Vanity Fair interview this September, West stated that "as soon as I heard Carson speak, I tried for three weeks to get on the phone with him. I was like this is the most brilliant guy." After talking to each other on the phone, Carson returned the praise in an ABC interview stating, "I was extremely impressed with his business acumen." The relationship between the two is interesting considering the fact that Carson believes the music industry degrades women and portrays violence in a positive way.
Whatever Yeezus is up to these days, it seems as if he's always in the public eye.
"If you have the opportunity to play this game of life you need to appreciate every moment. A lot of people don't appreciate the moment until it's passed." – Kanye West
               
About the Contributors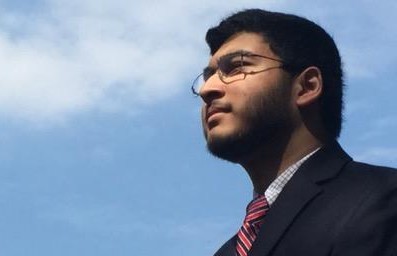 Emad Chishti, Money Man