A New Harry Potter Movie
J.K. Rowling and Warner Brothers shocked the world in 2013 by announcing that a new movie will be released in 2016 about the famous Harry Potter universe. All "Potterheads" are anticipating the new movie called Fantastic Beasts and Where to Find Them. Since the final instalment of the original movies, Harry Potter and the Deathly Hallows Part 2, Dunbar students have been feeling a sense of loss. No more midnight lines at Joseph Beth, or all-nighters to watch the movie at a cinema. Until now.
The new movie is about Newt Scamander, writer of the Fantastic Beasts and Where to Find Them textbook. Newt is currently working in New York as a Magizooligist, one who of magical creatures. Recently it was revealed that Newt's adventures will be a trilogy that takes place 70 years before Harry Potter was born. The release date is set for Nov. 18, 2016, but it is not definitive.
The new movie offers curiosity to all "Potterheads," but some are not as enthusiastic as others.
Junior Caitlan Kirk said, "[The movies are] more of my dad than me so if he wanted to go see it I'd go see it with him, but I personally wouldn't take my time."
The new movie is not expected to bring in the average $963,268,497 that the other movies brought. But the for hardcore Potter fans the income doesn't matter, the story does.
 "Yes, my little heart can't take all this," said sophomore Rebecca Langley, "I will be looking forward to that [the movie]."
 J.K. Rowling has written two books like Fantastic Beast and Where to Find Them; The Tales of Beedle the Bard, a series of wizard Fairytales and Quidditch Through the Ages, a Hogwarts textbook to tell all you need to know about the sport. Whether or not these books will be made into movies is still up for debate, but if the new trilogy does well we could see the Harry Potter franchise live on.
J.K Rowling and Warner Brother have yet to release if the Harry Potter Prequel, a short story about James Potter and Sirius Black, will be an extra.
 "I always said that I would only revisit the wizarding world if I had an idea that I was really excited about and this is it," J.K. Rowling said. "Although it will be set in the worldwide community of witches and wizards where I was so happy for 17 years, Fantastic Beasts and Where to Find Them is neither a prequel nor a sequel to the Harry Potter series, but an extension of the wizarding world."
So far it has not been released if they will be using the same actors such as Daniel Radcliff and Michael Gambon, who played Harry Potter and Albus Dumbledore. It has been confirmed that the director of the new movie will be David Yates, the director of the final four Harry Potter films.
So get your wands at the ready, stack up on "Bertie Bott's Every Flavor Beans," and save the date to go see the new movie Fantastic Beasts and Where to Find Them.
 "Mischief Managed"
About the Contributors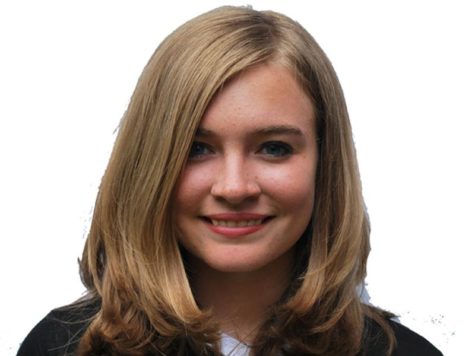 Mackenzie Sorensen, Staff Reporter
She is Edith's "assistant". She is also a single junior.