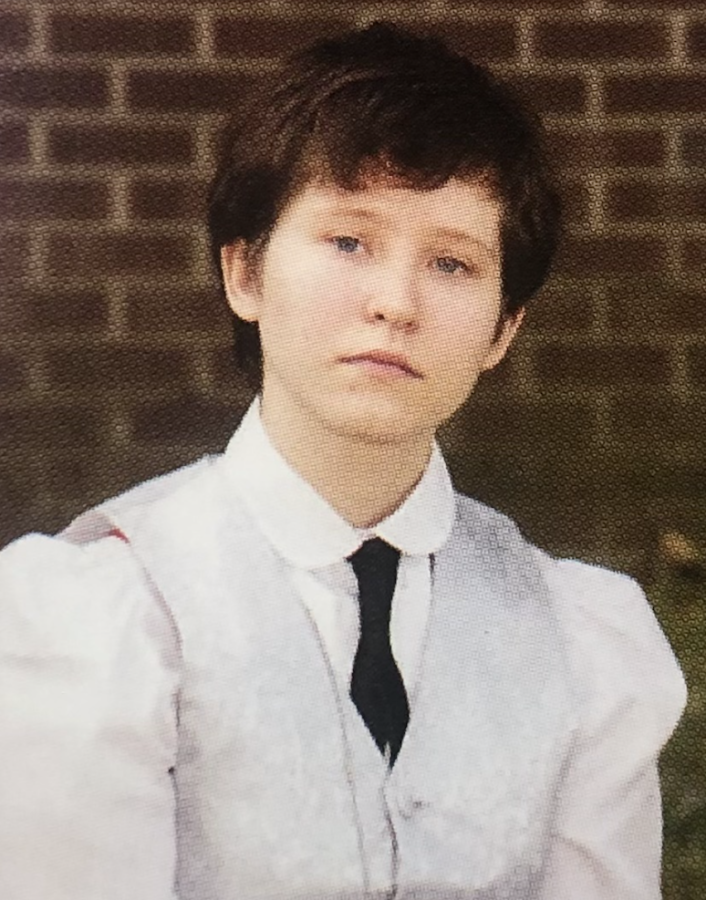 2014
The 2014 Poet Laureate is Kayley Hart Kemplin. Her poem is titled "Moving Forward."
Childhoods built upon
Castles and pirate ships.
Left behind in the dunes of memory
Shall lead us once more.
Within worlds where reality doesn't 
care
And fantasy has been forgotten.
Adult, we shall lose our way.
So let's build a bridge somewhere
faraway.
A place I shall be
Holding melted snow globes of
yesteryear.
Flooded by my own crocodile tear. They never taught us how to swim.
The white rabbit has left and the cat no 
longer grins.
With only dreams of raft, I sink,
Maturity is a caucus race I've never
won.
Falling, I can't remember where I've 
been.
Asking for directions I meet Peter Pan
Lost in a board meeting, rambling about 
clocks.
I ask him where the fairies went,
He asks me for the time.
Leaving, I'm handed a Never-ending
Story.
But I've run out of names to give
And no longer can read the words.
So I tell lies instead.
Hitchhiking, I'm found by Little Prince
Who guides me back, and tells me
Words of foxes, roses, and men who flew. 
Teaching me of things more urgent than
numbers.
At the end of the road, a child in blue
and sliver stands upon yellow.
"Good or bad, does it matter anymore?"
I answer her, she smiles.
Taking my diploma, she hands me an
old pair of converse
And tells me to go home.
Now here I stand, wiser, older, but a 
little younger too.
On the edge of yesterday and tomorrow.
Held up by childhoods built strong,
A foundation for adults still young.
Here we stand.
Not yet adults, but no longer children.
Guarded by rabbits and words.
Maybe we're still a little lost,
But we were never abandoned.
-Kayley Hart Kemplin
Donate to Lamplighter Media Productions