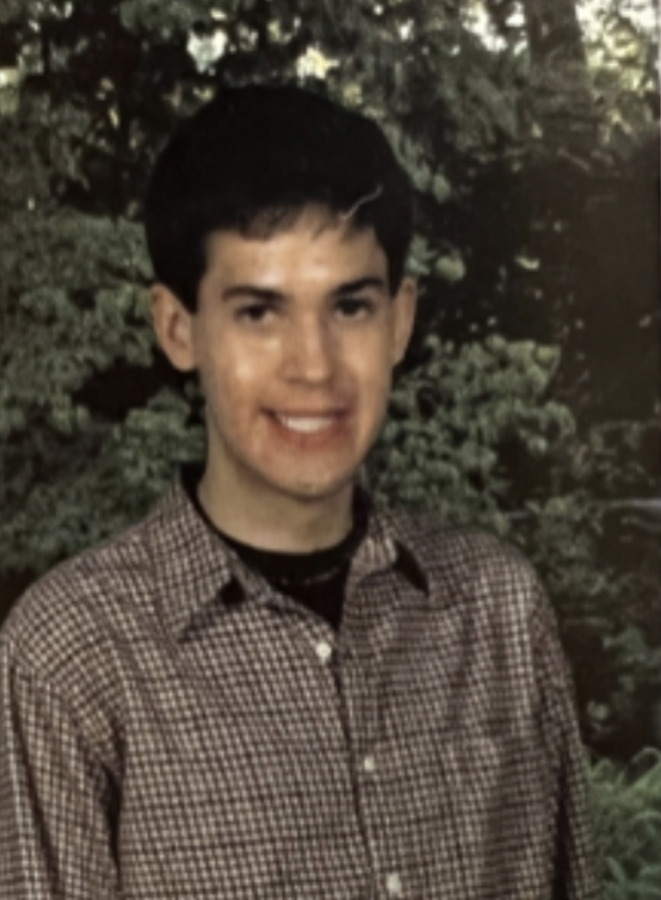 2004
The 2004 Poet Laureate is Dan Bernitt. His poem is titled "Apex."
We perch at the apex
of youth and legality,
trying to figure out what to do
with the remaining remnants
of fading mortality
because after we straighten up our bedrooms,
sent packing up for our dorm room,
we shove everything into boxes
and send back
the memories of our past.
We pour out the muddy watercolor
mixed from years
and fill the basin
with our fresh fears.
Appearing in the dirt
as it swirls down the drain 
hundreds of tales
though the story
remains the same.
Dialogue distilled down
to the brown:
I.
As we fell for the idea 
of a pool on the third floor,
our little minds
understand the effects of capitalism
firsthand.
II.
We were some of the youngest
able to comprehend
what happens
when a plane turns into a missile.
when a girl clutches her brother,
trying to explain why mommy and daddy aren't coming home.
when disillusionment hits hard,
hits long. 
III.
Moles,
research papers,
stomp projects,
and enough bubble forms
to instigate madness.
IV.
Late nights
revising portfolio pieces
and sighing relief
when May emerged.
It's been a roller coaster ride.
the anticipation of reaching the top of the hill 
anxious about our steep decline.
but shhh…
listen.
we're still in one piece.
We leave behind a legacy
we've yet to understand.
We stand strong 
waiting for our next palette.
May these memories
line the walls inside your head,
May the colors not turn sour green,
May we still be able
to fill in the details
of each scene.
May you see the picture
outside its frame.
-Dan Bernitt
Donate to Lamplighter Media Productions