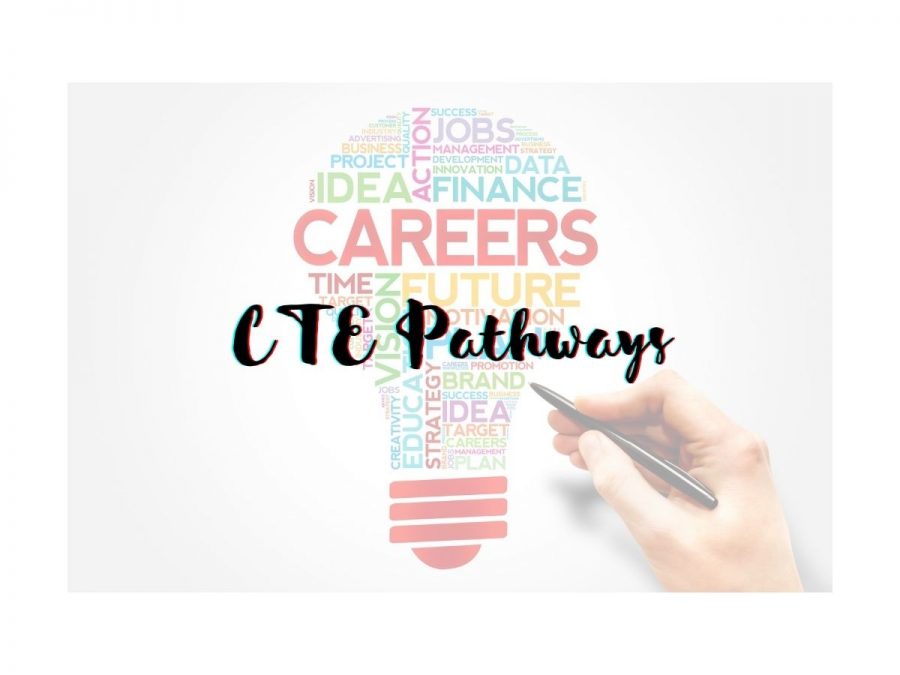 CTE Pathways
Classes like Photography are also difficult to teach without access to the cameras and other equipment stored at Dunbar.
"CTE classes just aren't the same done virtually," Media Arts teacher Mr. Ben Herzog said.  "As of now, I plan on teaching more theory in my classes, especially photography. Students will start the year out with learning terminology and simulations of the software through video training."
"This year, things will just have to be moved around and done in a different order," he said.
Family and Consumer Science (FCS) classes present similar challenges. 
"One of the biggest concerns is students' access to resources because when they're in person, in class, we provide things for them, we provide the ingredients, whereas at home they might not have access," FCS teacher Miss Katherine Blackard said.
She said she is planning on putting together "ingredient packets" for students in her food and nutrition packets. She will also allow students to substitute ingredients or make different recipes.
Changes are necessary for the other FCS pathways, too. 
In the hospitality and tourism pathway, guest speakers and field trips will need to be shifted to virtual platforms, Miss Blackard said. 
Virtual learning has also "thrown a wrench" in the FCS department's plans to offer a "childcare facility in-house" for students in the early childhood education pathway to get hours for their certifications. However, Miss Blackard said, students, will still be able to get their certifications through other means. 
Donate to Lamplighter Media Productions