Lighting the Torch
Torch is the Lamplighter's serial podcast; one episode in the story will be released each week. Accompanying the audio are videos, photos and articles to clarify ideas touched upon in the episode or to satisfy a listener's desire for more information. The title of our podcast, Torch, was chosen to represent the stories that guide students through common difficulties that are shared by many at Dunbar. It is also reminiscent of our school publication's name, The PLD Lamplighter. Please, help yourself.
April 28, 2015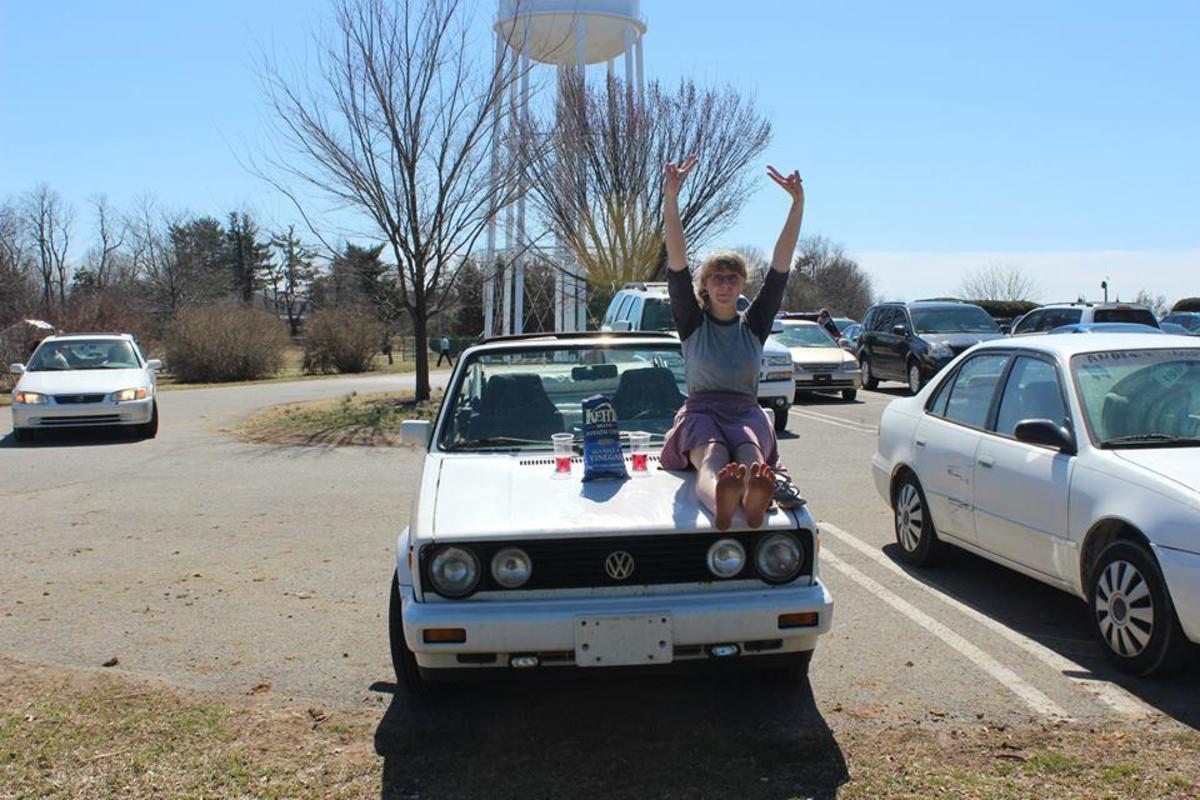 Episode 2: Car Quirks and Crash Dummies
In this episode, we get honest representations of high school crashes; how does it really feel to fear for your life while fearing for your license? Featured in this episode is senior Sarah Hunt.
Episode 3: Accident Tally
Driving is usually better with friends; there's someone to be your backseat driver, control the AUX cord and keep you company. But accidents with friends are a different story. This episode features Dunbar's Kennedy Kruger and Olivia Casey.
Episode 4: The Fear
"We make things up to fit the reality we want." This episode features Dunbar senior Kelsey Folsom and alumna Melissa Stravitz.
Episode 5: The Jesse Higginbotham Memorial Garden
17-year-old Jesse Higginbotham had many admirable qualities; which of these you might hear depends on who you ask. But the single quality that resounds among Jesse's loved ones? Light. This episode features Mrs. Wendy Turner, Mr. Jim Adams and senior Yutong Gu. Several weeks ago in the midst of senior prank season, Jesse's parents arrived at the school, their car rolling under toilet paper that had been strewn over the trees. Jesse's father, Jerome, said that he thought it was harmless. However, when the couple pulled around to work on the garden that following Monday, they found "WE WILL WALK" painted across the picnic tables by the cafeteria. These tables, each of which represents a Dunbar student who has died during attendance, are painted with the students' favorite colors and symbols. Hannah's table is purple with hands shaped into hearts. Jesse's yellow table is decorated with simple video game characters. Many students don't know this; few ever venture outside to eat lunch. By the end of the day, Jesse's parents had painted over the vandalism and again worked on the garden. They love the school and the students so much and serve to make Dunbar beautiful in times of sadness. If you would like to help, come to Dunbar, preferably around the back, every sunny or cloudy Saturday from 10 a.m. to 12 p.m. You might want to wear old clothes and be prepared to get messy to create something beautiful. Explore more of the plant species at jessehigginbotham.com/nativeplantlist.pdf.
Episode 6: The Roads Less Taken
Some people think that bringing 16 items into the "15 or less" line at the grocery store is risky. But for others, like our Mystery Man, risk takes form in other, more illegal ways. Unlike the others that have come before, this episode is stripped down; no music, no distractions. Just an honest guy and a reporter hoping to convey the serious danger out in the cut.
Episode 7: The Hannah Landers Story
In the past couple of months, I have conducted a lot of interviews, answering my question "Well, what was she like?" Some say she was light and hopeful and others claim she lit up a room when she walked in. At this point, seven weeks in, I have no doubt that these things are true. Even seven years after her fatal car accident, Hannah's loved ones still remember her this way. They remind us that she will never be forgotten and what happened to Hannah should never have to happen again. This episode features Dunbar's Mrs. Wendy Turner, Mrs. Amber Faris and Ms. Brooke Noe.
Episode 8: The Aftermath
And here we come to the end of season one of Torch. Unfortunately, the problem of reckless driving doesn't have a visible end. Even in 2015, there are hard-to-swallow stories that are reality for Dunbar students. "I peer pressured her to get a Twitter," said Madison Dedman about Woodford senior Maddie Jackson. "But now there are no more posts. No more retweets. no more favorites." But Madison has shown that if we choose to #LiveLikeMaddie, sadness will turn into pride for those lost. This episode features Mrs. Amber Faris and Dunbar alumnae Madison Dedman and Kira Pauley.