Top Picks for the Rap Grammys
The 64th GRAMMY Awards has been rescheduled to Sunday, April 3.
2021 was a year filled with great music during a dark time, so many artists took the opportunity to stay indoors and craft some of the greatest albums of their careers.
Here are my top three:
Call Me If You Get Lost- Tyler the Creator 
Tyler Okonma, more commonly known as Tyler the Creator, is an American rapper from California. He has been in the rap industry for almost 15 years, dropping his first collaborative mixtape The Odd Future Tape when he was just 17 years old.
Since Tyler's early success from his hit albums Bastard (2009) and Goblin (2011), he has released many more extremely popular albums.
Call Me if you Get Lost was released on June 25. The album included many lyrics and messages surrounding Tyler's love affair with his "dream girl," who also happened to be his best friend's girlfriend.
We hear in the 8-minute long ballad of "Wilshire" the story of Tyler's personal relationship with a forbidden lover. This unconventional love story draws many of his listeners in and, Tyler's storytelling keeps the audience cranking the volume because they can relate to this imperfect, modern-day Romeo and Juliet story. 
One thing that makes Tyler the creator's music authentic is his involvement in the production of all of his music. Many rappers leave the "building" of their music to their producers. Tyler, on the other hand, produces, edits, and arranges all songs himself. His unconventional use of sampling beat producing, and his rap flow, makes his work stand out.
Call Me If You Get Lost was named "Best Album of 2021" by Complex magazine, and was nominated second on the top 50 best albums of the year by Billboard." Call Me If You Get Lost is a contender for the title of "Best Rap Album" at the 2022 Grammy awards.
Donda- Kanye West 
Kanye West has been a household name for almost 20 years, the Chicago native rapper has produced over 11 albums in his career, and is considered the "Madonna" of this generation. In 2021, West's 6-year marriage with celebrity Kim Kardashian came to a sudden end.
Many people might agree that Kanye "fell off the deep end." His campaign to run for president the year before bombed, his marriage failed, and many friends claimed that he has been closing off everyone. However, this didn't keep West from producing one of his best albums in the past 10 years. 
The inspiration for Donda was West's mother who passed away in 2007. The first song of the album titled "Donda Chant" is a minute-long recording of West's mother's name, meant to symbolize his mother's dying heartbeat.
Donda is an album unlike any of West's others, the dramatic tone changes throughout the album, and west's abstract rap style makes this album stand out from his other works. It has been nominated for album of the year at the Grammy awards. 
Certified Lover Boy- Drake
Canadian-born rapper Aubrey "Drake" Graham has been another long-time dominator of the rap industry. The albums he has produced in the past decade have been wildly successful  Drake is another rapper that operates under his own production company, OVO Sound.
Drake released his 6th studio album on Sept. 4, 2021. In its first week on streaming platforms, Certified Lover Boy achieved the most opening day streams on both major streaming platforms, apple music, and Spotify.
Some critics might consider certified lover boy to be one of Drake's lesser albums conceptually, the record itself was well received by listeners all over the world.
With hit singles like "Knife Talk" featuring popular rapper 21 Savage, and "Way 2 Sexy" featuring rappers Future and Young Thug, Certified Lover Boy became an essential album for the latter end of 2021.
Certified Lover Boy was nominated for best rap album for the 2022 Grammy awards until Drake withdrew the nomination.
Although these albums will be competing against each other at the 2022 Grammy awards, listeners and those who appreciate rap/hip-hop all around the world can all agree that these albums have been the most influential this year.
About the Contributors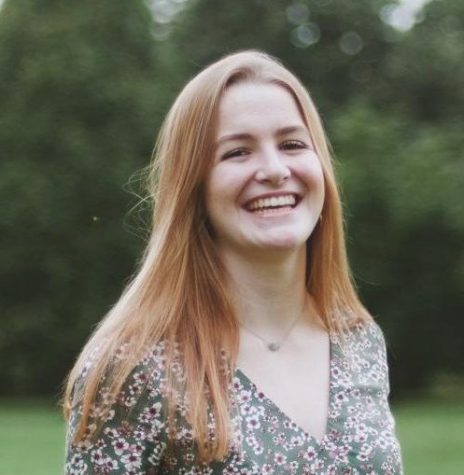 Elizabeth Hunter, Social Media Manager
Hey! I'm Elizabeth Hunter and I'm the Social Media Manager for PLD Lamplighter. I'm a junior at Dunbar and this is my second year on staff and my...