The Next Phases of COVID-19 Vaccines
At the start of the pandemic, many Americans were promised a fast and easy recovery from this widespread virus. Due to the severity of this pandemic, the vaccine was not able to be produced in time.
The vaccine has been a topic of conversation on whether or not it is safe for protection against the COVID-19virus.
The vaccine's first trial started in December 2020, and once cleared for the first phase, the vaccine was administered to essential health care workers. It was also given to high-profile workers.
The Covid vaccine has been in speculation on whether it is safe for humans and the side effects of the vaccine. In most people when they had received the vaccine their side effects were mild if any, but others were of significant side effects.
Phase 1c is next to be administered to elders 65-74 years old, because of their high risk of hospitalization. Anyone 16-64 years old with underlying medical conditions is also expected to be vaccinated in this new phase. Other essential workers such as food service workers, public health workers, transportation workers, people who work in finance, law workers, and public safety workers.
These workers are important to the transition back to normal life after COVID-19. So their vaccination is of the utmost importance.
About the Writer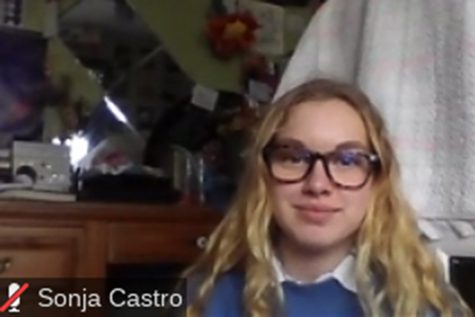 Sonja Castro, Staff Reporter
Hello, My name is Sonja Castro. I am a sophomore at Dunbar  and this is my first year with Lamplighter, and I am really excited to get started. I am a...