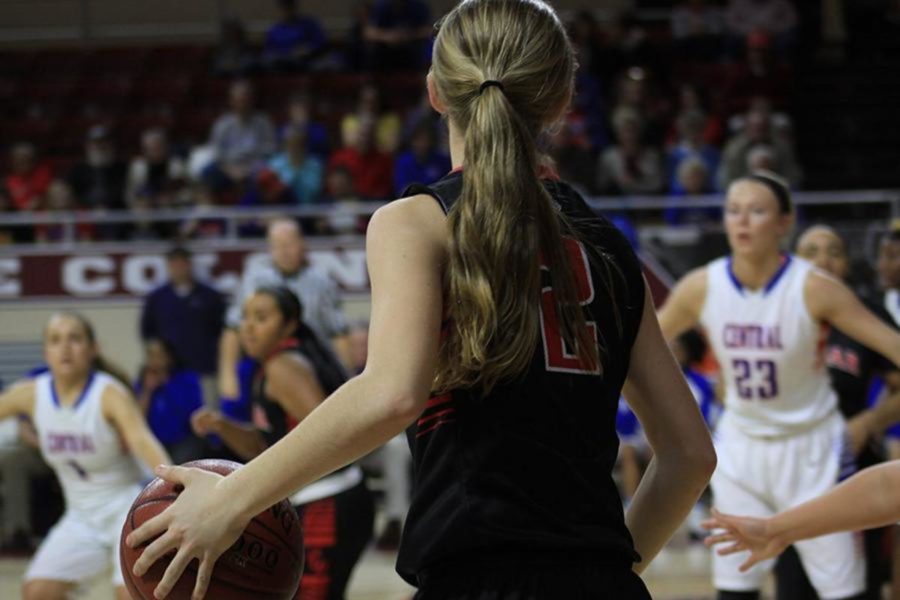 The Dunbar girls' basketball team's season began in November of 2016. This year's season has been one of their best as the girls won 19 games. They advanced to the regional quarter finals on Feb. 28, but lost 52-49 to Madison Central.
"Being on the Dunbar basketball team is really fun experience," said junior Mashayla Cecil. "We have a really good time all the time even if it's practice, a game, outside of school, just everything. The environment and positive energy is just great all the time. While there are down times we are a family and we let go past us so it's just really fun. I learned to be a good team leader on and off the court, a good team player, and how to make my team better."
Senior Autumn Herriford who has played basketball since the third grade and played on the Dunbar team for five years broke 1,000 points this season.
"I had known that I was getting close but when they announced it on the PA, it felt really good," said Herriford. "This season I have learned how to be a better leader and a role model for the younger players."
Herriford has plans to continue her basketball career at Asbury University.
When asked about the team's reason for such success, Cecil said, "It all started in the summer. We worked hard all summer, going to tournaments and just playing in all different types of teams and different styles of play so that really helped a lot. This year was different because we had a winning record which was really good."
All of the team members emphasized on their close relationships. Cecil mentioned that, "the highlight of my season was probably just being around the girls all the time. We hang out outside of practice and school too so it is always fun. Just being part of the team is really good. I have learned so much from [the coaches] and they do so much for us and they treat us like we are one of their kids so it is really cool."