Maggie Davis: We're Going Underwater
Maggie Davis loves the water. She spends more time in a swimming pool than at home. And it's no surprise considering she's on three swim teams: club swim team, Dunbar swim team, and Signature summer swim team. Not only that, but Davis is also a lifeguard at the Cumberland Hills Pool. Whether it's swimming in a chlorinated pool or spending time at the beach, Davis always has water on her mind.
Her parents have always been supportive of her athleticism. Her father is a big University of Louisville fan and her mother is a University of Kentucky fan. There are some disagreements, especially during a UK versus U of L basketball game, but never anything major. Previously, she had a love for only college football and basketball, but more recently her father has been introducing her to more sports, like hockey and baseball. Davis and her father love going to The Great American Ballpark to watch a Red's game. As if to amplify her family's sporty spirit, Davis took the sports writing class her sophomore year at Dunbar.
"Being a sportswriter for a company like ESPN of Fox SPORTS would be amazing. It's one of those jobs I can see myself going to everyday and never getting bored." said Davis.
One of Davis' inspirations is Fox Sports writer, Erin Andrews.
"Erin Andrews is someone I definitely admire," said Davis. "Her career is similar to what I hope mine can be one day become."
She had liked to play "Around the Horn" in her sports writing class because she gets to go head-to head against guys on the topic of sports. "Around the Horn," a game also played on ESPN, allowed Davis to successfully debate on current sports events.
But Davis knows winning isn't everything.
"It's not worth winning if you don't have to fight for it," said Davis.
 -Sarah Gazala
About the Contributors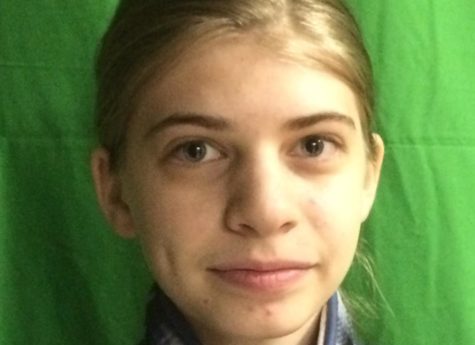 Sarah Gazala, Staff Reporter
I love to be happy and to wearing big, purple sweatshirts and black, leather combat boots!!