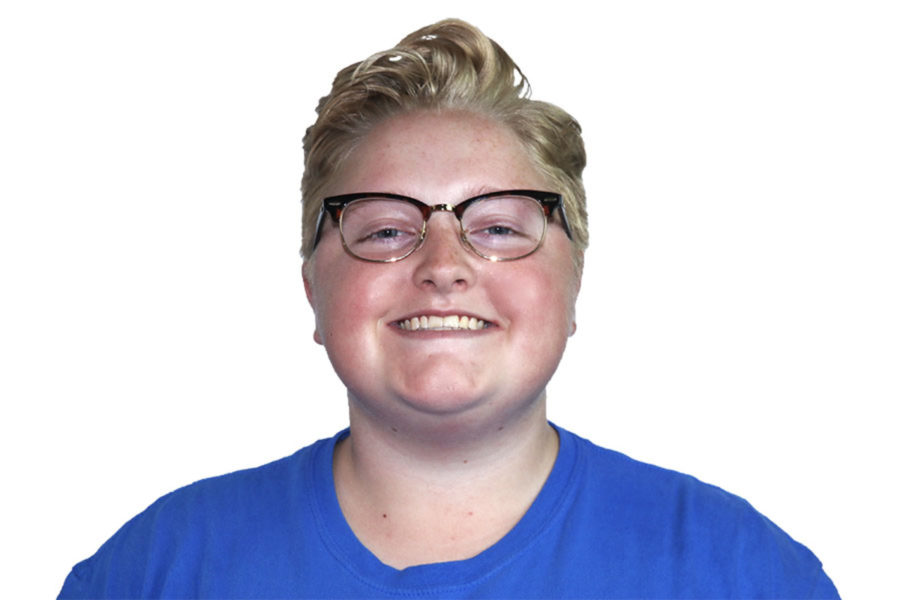 My name is Abigail Wheatley and this is my third year with
PLD Lamplighter
. Journalism is my love and special education is my passion. I'm fortunate enough to have discovered my love and passion so early on in my life.
This year's Editorial Board is extremely talented and I'm excited to see what this year holds for us. I wouldn't have found my voice if it weren't for Mrs. Turner, so I'm grateful to have her in my life.
My time outside of
Lamplighter
is spent reading, writing, and listening to music.
Good things are coming this year.
Abigail Wheatley, Editor-in-Chief
Apr 30, 2019
Apr 18, 2019

No Seat at the Roundtable

(Story)

Apr 11, 2019

Dunbar Baseball Defeats Lex Cath in Headliner

(Story)

Apr 06, 2019

The Googly-Eyed Bandit

(Media)

Apr 02, 2019

Music Validates Me

(Story)

Mar 01, 2019

Still Fighting for a Voice

(Story)

Jan 21, 2019

Dunbar Students Attend Women's March

(Story)

Dec 18, 2018

Pension Special Session Ends in Sine Die

(Story)

Dec 17, 2018

Dunbar is a Penitentiary? I Don't Agree

(Story/Media)

Nov 07, 2018

Gun at Douglass Casts Doubts on Metal Detectors

(Story/Media)

Oct 07, 2018

Dr. Ford's testimony is still important for women

(Story)

May 26, 2018

Deeper Meanings in 'This is America' Music Video

(Story)

Apr 30, 2018

Gay-Straight Alliance "Breaks the Silence"

(Story)

Apr 27, 2018

Graphic Anti-Abortion Display at Dunbar

(Story)

Apr 20, 2018

Student Led Walkout at PLD

(Story)

Apr 04, 2018

50th Anniversary of MLK's Assassination

(Story)

Mar 31, 2018

Hayley Kiyoko's Expectations

(Story)

Mar 13, 2018

Why I'm Walking Out

(Story)

Feb 21, 2018

Teachers Not Happy with Latest Pension Reform Bill

(Story)

Jan 22, 2018

Lexington Women Gather on the Anniversary of the National Women's March

(Story)

Jan 01, 2018

Influential Women

(Story)

Oct 16, 2017

Senior Tailgate 2017: Fun and Games

(Story)

Sep 20, 2017

Bring Out the Boom

(Story)

Apr 23, 2017

PLD in Pictures: Dunbar Prom 2017

(Story)

Apr 03, 2017
Mar 06, 2017

PLD Pep Rally on March 3

(Media)

Feb 10, 2017

Bulldogs Roll Past Cardinals in Easy Win

(Media)

Jan 23, 2017

Women's March in Lexington

(Story)

Oct 14, 2016

PLD Volleyball Senior Night

(Story)

Oct 01, 2016

Lady Bulldogs vs. LCA in Cancer Classic

(Story)