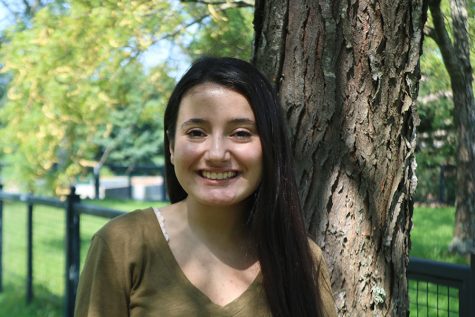 My name is Victoria Bravo and this is my first year on staff at Lamplighter. As both a freshman and an avid writer, I am really looking forward to becoming a part of this wonderful community. I also hope to better my skills as a leader and a writer. I'm beyond excited to become a voice to Dunbar's community and to join the years of tradition that came before me at Lamplighter.
A fun fact about me is that my family is from Argentina. Although my sister and I were both born in California, my family's Argentine heritage is still a big part of my identity.
Anyways, I hope everyone enjoys Lamplighter and our content this year!
Victoria Bravo, Staff reporter
Sep 13, 2019

Gun Sense Group Visits Dunbar Club

(Story)

May 31, 2019
May 27, 2019

Missing Personality-Reward If Found!

(Story)

Apr 27, 2019

Voting Rights for Felons in Kentucky

(Story)

Mar 16, 2019

Born Into One Culture, Raised Among Others

(Story)

Jan 21, 2019
Dec 17, 2018

Top Five Must Watch Christmas Movies

(Story)

Dec 12, 2018

How Did Keeneland Begin?

(Story)

Dec 03, 2018

Horse and Goat: An Unlikely Friendship

(Story)

Nov 27, 2018

How the Bluegrass Became a Hotspot for Horse Racing

(Story/Media)

Nov 06, 2018

High School Football and Head Injuries

(Story)

Oct 20, 2018

Boys' Soccer Puts Up a Fight at District Tournament

(Story)

Oct 07, 2018

Club Offers Support for Dunbar's LGBT Community

(Story)