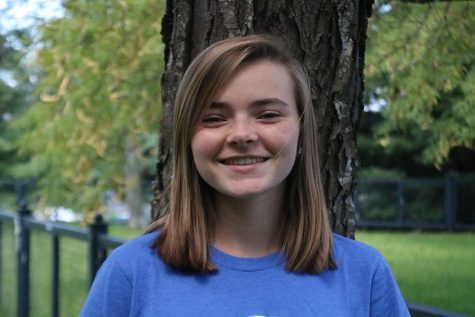 As a junior, this is my first year on staff and I am extremely excited to get to know the ropes of journalism.
For my career, I don't plan on going into journalism, but this experience will help me with engineering, which is what I want to be my major in college. This year, I want to spread my wings a little and do something I've never done before. I'm joining the Torch Podcast team and I can't wait to use that new platform to help others.
As of right now, I like to read, a lot. Because of this love of reading, I thought the writing could be fun. I also have 2 adorable dogs I love very much, 2 little brothers who are goofballs, and an older sister who is my best friend.
With AP classes, babysitting, and satisfying my reading needs taking up most of my time, I'm excited to add Lamplighter to my list! Thanks for tuning in and see you next time on Disney Channel.
Teagan Garrison, Staff Reporter
May 31, 2019

Junior Year is the Hardest Year

(Story/Media)

May 30, 2019

Must Read Summer Books

(Story/Media)

May 09, 2019

Florida Teachers Are Now Allowed to Enter Schools Armed

(Story)

May 06, 2019

Teagan's AP Survival Guide

(Story/Media)

Apr 29, 2019

Snack Chat with Eleanor

(Story)

Apr 26, 2019

Lighting the Torch, Season 5

(Story)

Mar 08, 2019

How to Be Involved on International Women's Day

(Story)

Dec 16, 2018

Why Being the Middle Child is the Best

(Story)