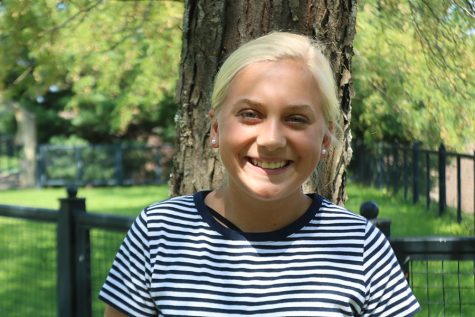 Hello, I'm Payton! Whenever I go on vacation I love to take pictures and write about it. I joined Lamplighter because I wanted to meet new people and learn about what they want to do in their life. This is my first year doing Lamplighter. I've already learned so much and can't wait to learn more. I'm so excited to become a staff member and become a bright voice in this community.
This year I want to achieve to become a great photographer, broadcaster or a writer. I want PLD Lamplighter to win awards and to become the best. I can't wait for the memories to start!
A little bit about myself is that I love to play softball and golf. I've only lived in Kentucky for 1 year. I like to listen to music and watch Netflix in my free time. I also like to ride my bike when I go outside. I love to go on vacation with my family too.
Anyways, I hope you enjoy all that Lamplighter puts out this year! And I can't wait for many more years and memories to come!
Payton Coulter, Staff Reporter
Apr 25, 2019

Best and Worst Comedy Films of All Time

(Story)

Apr 05, 2019

Payton's Top Three Comedy Faves

(Story/Media)

Apr 01, 2019

Summer Opportunities for Students

(Story)

Mar 27, 2019

Trials of Being an Athlete and a Student

(Story)

Dec 17, 2018

Top Five Must Watch Christmas Movies

(Story)