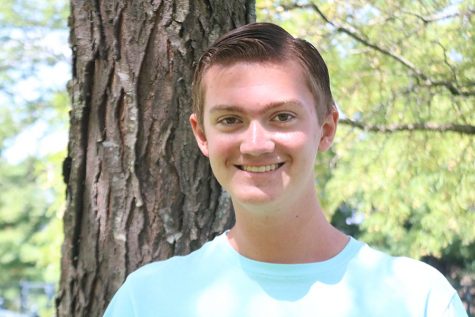 My name is Mason Taylor and I'm a sophomore. This is my first year on staff for Lamplighter. My biggest interests in Lamplighter are broadcasting, photography, and social media.
One of my favorite hobbies is the band at Dunbar. I play the clarinet, which I've been playing for five years now. I'm in the school's marching band and Wind Symphony for concert band. I really love band because I have a passion for music, in general, I've made really good friends.
Another hobby I have is cooking. I'm not at Gordon Ramsey's level, and I can only make simple foods, such as quesadillas and pre-packaged macaroni and cheese. I want to expand my field of foods that I can cook because it would make me enjoy cooking even more.
I'll try my best this year on staff and I'm so excited to see what I can accomplish and share with my school!
Mason Taylor, Staff Reporter
May 31, 2019
May 17, 2019

Picnic on the Dawgwood 2019

(Story)

Apr 27, 2019

Animal Testing Needs to Stop

(Story)

Mar 11, 2019

Talent Show Segment

(Story)

Feb 18, 2019

Dunbar Band at All-State

(Story)

Jan 21, 2019
Jan 16, 2019

My Trip to Disney with Marching Band

(Story)

Dec 13, 2018

Mason's Tips for Finals Prep

(Story/Media)