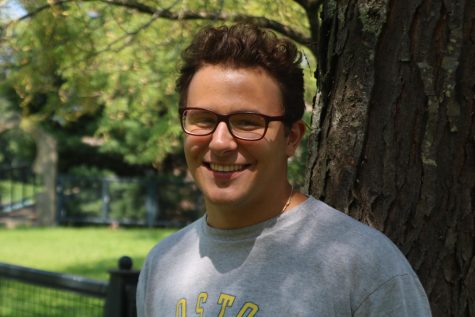 This is my second year on staff. I am the Radio/Podcast Editor on staff and the host of Lamplighter's official Podcast, Torch. Journalism has always been an interest of mine since eighth grade and now that I am a junior I have been looking at it as a career opportunity.
I am most proud of my article last year on the freshman football team,
A Team for the Future. 
As a reporter I have acquired a lot of experience in making segments for Lamplighter. One of my favorite positions is behind the camera.
One of my biggest motivators in life is music and the emotional connection I share with the songs I listen to. I also love Game of Thrones and tons of different movies.
I hope you have a fantastic school year and enjoy PLD Lamplighter.
Mason Curtis, Radio/Podcast Editor
Aug 13, 2019

Rep. Alexandria Ocasio-Cortez Targeted Again

(Story)

Jun 03, 2019

Iron Man and the Threat of the Military Industrial Complex

(Story)

Apr 27, 2019

Voting Rights for Felons in Kentucky

(Story)

Nov 21, 2018

E-sports Gaining Momentum and Fans

(Story)

Oct 26, 2017

A Team for the Future

(Story/Media)

Oct 20, 2017

A Closer Look at the Web Site Redesign

(Media)

Oct 10, 2017

Helping Seniors Find the Perfect College

(Media)

Oct 10, 2017

Blue Devils Defeat Bulldogs on Oct. 5

(Story)

Sep 25, 2017

Soccer Strives for Success

(Media)

Sep 25, 2017

Red, Black and Boom for Homecoming

(Story)

Sep 22, 2017

New Teachers and New Roles at Dunbar

(Media)

Aug 31, 2017

Dunbar Volleyball Aces the Competition

(Story)