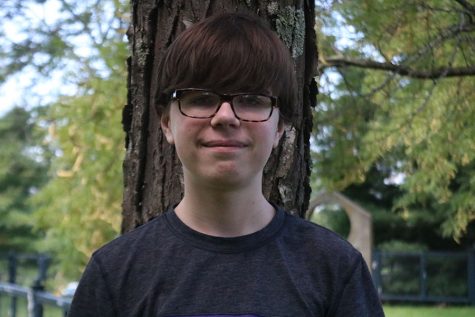 My name is Jacob Turner and I've always loved to write, especially when I was younger. I used to fill up journals with stories I wrote. One summer, I began to take an interest in sports and realized that I wanted it to be part of my career. I wasn't the most athletically gifted, and because of my interest in journalism and writing, I wanted to become a sports journalist in my future.
The PLD Lamplighter was the best fit for me partially because my mom is the adviser of the Lamplighter, and partially because I wanted to advance my career in journalism. I'm currently in the sportswriting department. While I am a member of the Lamplighter, I want to be able to write some great, memorable articles.
Some of my favorite sports teams include the 76ers of the NBA and the Braves of the MLB.
I hope to make an impact on the program at the Lamplighter!
Jacob Turner, Staff Reporter
Apr 19, 2019

Dwyane Wade: More Than Just Basketball

(Story)

Mar 21, 2019

Paradox: The Best Developer You've Never Heard Of

(Story)

Jan 21, 2019
Jan 13, 2019

Henry Clay takes down Bulldogs at home

(Story)

Oct 18, 2018

Dunbar Advances to the Semi-Finals in the 11th Region

(Story)

Oct 02, 2018

Dunbar Rolls Over Lafayette for Second Season Win

(Story)

Sep 08, 2018

PLD Girls' Soccer Crushes Lafayette

(Story)