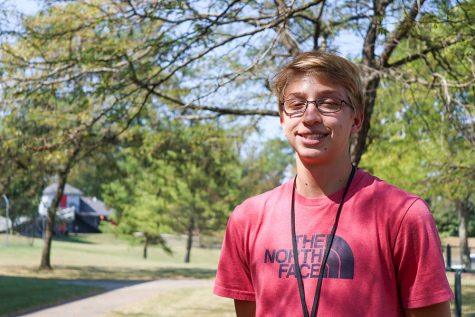 My name is Jack Naehr and I am a Junior who loves production design. This is my first year being apart of Dunbar's Lamplighter team, and I am a staff reporter. This being my first year on staff, my goals are to make the broadcast as great as it can be by making my editing as great as it can be and bringing great, interesting stories to the table.
Other than Lamplighter, I am a part of the swim team and the track and field team at Dunbar. I have worked at the Beaumont YMCA the past year as a lifeguard and have met many people and learned valuable life skills. I also like spending time with friends and family no matter what we're doing.
I'll put my best efforts forward this year on staff trying to learn and make new memories.
Jack Naehr, Staff Reporter
May 01, 2020

Dunbar Athletes Deal with Quarantine Shut Down

(Story/Media)

Mar 02, 2020

WPLD March 2 Broadcast

(Media)

Feb 24, 2020

WPLD February 24 Broadcast

(Media)

Feb 03, 2020

WPLD Feb. 3 Broadcast

(Media)

Jan 21, 2020

WPLD Jan. 21 Broadcast

(Media)

Jan 08, 2020

Dunbar Sneakerhead Known For "Customs"

(Story/Media)

Nov 04, 2019

Have iPhones really changed?

(Media)

Oct 26, 2019

Why People Should Protest

(Story)

Oct 23, 2019

World Language Opportunities at PLD

(Story)

Oct 02, 2019

How Minecraft Made a Comeback

(Story)