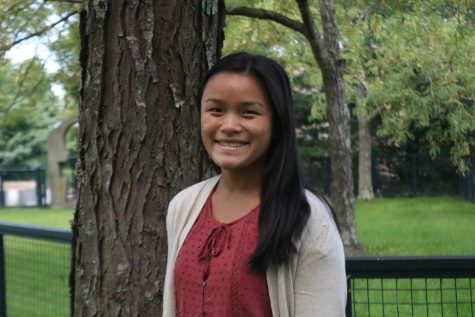 My name is Emma, I am a freshman and this is my first year on the Lamplighter staff.
I have always loved writing and it has been a strong suit of mine since I was in elementary school. I am excited to learn and grow through the help of the other staff members on board. I heard about this class and enjoyed watching and reading the work of students and I thought this class would fit my likes and abilities.
Through this program in the future, I would like to improve my skills in writing and eventually be on the ED Board to help and show new members of the Lamplighter my skills I learned through this class. I hope to get to write and help write many of the interesting articles produced by the other staff members throughout the year.
I was adopted when I was fourteen months old and my family has supported me doing the sport I love. Swim has taken up most of my life since I was eight. I swim on Kentucky Aquatics and love spending time with my friends!
I can't wait to see where the Lamplighter takes me this year!
Emma Daman, Staff Reporter
Sep 04, 2019

Hot Weather and Student Athletes

(Story)

May 30, 2019

Reflection on my Freshman Year

(Story)

May 12, 2019
Apr 02, 2019

Peer Pressure's Harmful Effect on Teenagers

(Story)

Mar 24, 2019

New Media Arts Pathway at Dunbar

(Story)

Mar 23, 2019

Video Games and the Teenage Brain

(Story)

Jan 21, 2019
Nov 28, 2018

Keeping the Flu Away

(Story)

Oct 13, 2018

Take a Spin on These Rental Bikes

(Story)

Sep 30, 2018

What's Your Green Dot?

(Story)

Sep 20, 2018

Dunbar's Marching Band's REDemption

(Story)