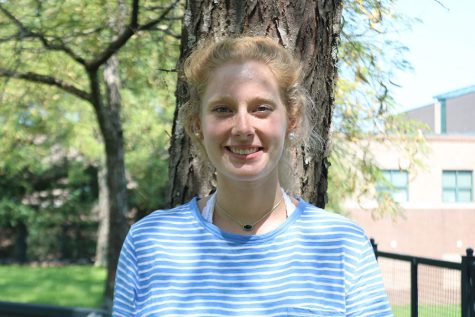 I am Amanda Jones and I am a senior at Dunbar. I played volleyball at Dunbar for the past three years and I am in many extracurriculars.
This is my first year on Lamplighter and I hope to be able to do something with student-athlete of the week.
Since this is my first year I hope to learn more about how journalism works. I hope I can provide good articles or interviews for Lamplighter that people relate to and enjoy. I want to become a big part of Lamplighter and make it great.
I have a lake house and I love going there in the summer and participating in all the water sports. I am vice president of student council and am a big part of setting up Dance Blue this year which I am very passionate about.
I can't wait to see what this year of Lamplighter brings. I am really looking forward to it!
Amanda Jones, staff reporter
Feb 06, 2019

Netflix Series, You, Has Viewers Rooting for the Bad Guy

(Story)