Top Candidates for NFL's Most Valuable Player
As the mid-way point of the NFL season is upon us, here are some candidates for the MVP award for this year's trophy.
Russell Wilson, Seattle Seahawks
Russell Wilson is leading the Seahawks to a 5-2 record and 2nd in the division while having a 15-1 touchdown/interception ratio this season. He's thrown for 1945 yards on a 68% completion percentage. Wilson hasn't looked this good throwing the ball since he led Seattle to the Super Bowl in 2014. With his leadership and late-game accuracy, it makes it even harder to not give him the award.
Christian McCaffrey, Carolina Panthers
Christian McCaffrey has the chance to be the first running back named MVP since Marcus Allen in 1985 by leading the Panthers to a positive outlook on the season. McCaffrey has accumulated 618 yards on 127 touches, along with 7 touchdowns in 6 games this season.
He also has 343 receiving yards on the season thus far.If McCaffrey can lead the Panthers to a wildcard spot in the playoffs, he might as well be a lock for the MVP award as long as he keeps producing the stats he has so far. 
Patrick Mahomes, Kansas City Chiefs
The reigning MVP is looking to take home another trophy, that hopefully being an MVP award. Mahomes, just like Wilson, also has a 15-1 touchdown/interception ratio (although it should be higher considering he has missed 4 games), and has thrown for 2180 yards in just 7 games. With weapons such as Tyreek Hill, Travis Kelce, and DeMarcus Robinson, Mahomes has multiple targets throughout the depth chart that'll help him gain the Chief's yards further this season. 
Aaron Rodgers, Green Bay Packers
Aaron Rodgers is back proving to the world that he's a baaaaaaad man. He's leading the the Packers to a 7-1 record, while also taking down the Kansas City Chiefs in Arrowhead Stadium. Rodgers has thrown 16 touchdowns with only 2 interceptions so far. He is known league-wide as the most talented player at his position, and possibly the entire league. 
In my opinion, I think the MVP award deserves to go to Russell Wilson of the Seattle Seahawks. Wilson continues to put up the stats and the wins, while the Seahawk front office hasn't provided him with many weapons for the offense ever since Marshawn Lynch and Doug Baldwin have departed from Seattle. 
About the Contributors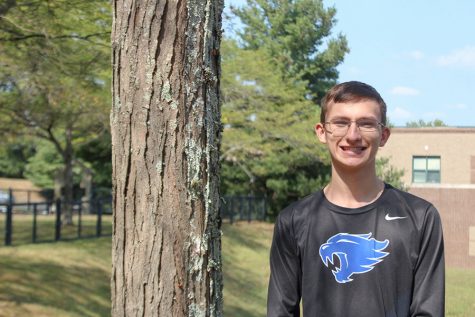 Drew Pennington, Staff Reporter
Hi, my name is Drew Pennington and I'm a senior going onto my 3rd year on staff. I got into lamplighter because of my passion of sports and began writing...