E-sports Gaining Momentum and Fans
The future of E-sports could surpass traditional sporting events like the SuperBowl.
November is a big month for competitive video gaming, with five competitions from Nov. 1-4.
Overwatch with the Overwatch World Cup 2018 Finals, Hearthstone with the 2018 Hearthstone Global Games Finals, and Starcraft II with its 2018 World Championship Series Global Finals (all three games being made by Blizzard) had their competitions at Blizzcon 2018 in Anaheim, California, from Nov. 2-3.
At the Overwatch World Cup 2018 Finals, South Korea took home the cup for the third year in a row demonstrating the grip the country has in the competition.
Second place was China, who did not take one map in the best of five competition.
Third place was Canada (last year's runner-up and the only team to win a map against South Korea in the Finals) and fourth was the United Kingdom.
At the 2018 Hearthstone Global Games Finals, China dominated the competition defeating Brazil 3-0. Their toughest competition was their 3-2 win against Hong Kong in the semi-finals.
To finally sum up Blizzcon we have the 2018 World Championship Series Global Finals for Starcraft II. Joona "Serral" Sotala from Finland took down Kim "Stats" Dae Yeob 4-2 to claim the title.
Serral had an easy ride all the way up to the finals beating Kim "sOs" Yoo Jin and Ju "Zest" Seong Wuk 2-0 in the group stages to advance to the playoffs. He destroyed Park "Dark" Ryung Woo 3-0 and finally found competition against Lee "Rogue" Byung Ryul but beat him 3-1.
Counter-Strike: Global Offensive hosted its CS Summit 3 in Los Angeles from Nov. 1-4. NRG beat Optic Gaming 3-1 to take home the $63,750 reward.
The mostly American team, NRG, started with a 2-1 win over Ghost, then took down Heroic 2-0 before beating BIG 2-1 to make their way to the championship against Optic Gaming who came out of the losers bracket.
Last but not least we have the 2018 League of Legends World Championship Finals which was hosted in Incheon, South Korea. Invictus Gaming, out of China, beat Fanatic 3-0 taking the trophy and the $843,750 prize pool.
This event was also the most watched Esports event in history with over 200 million concurrent viewers during the finals. For comparison, last year's Super Bowl, which was the highest Super Bowl viewership ever, had 172 million total viewers.
About the Writer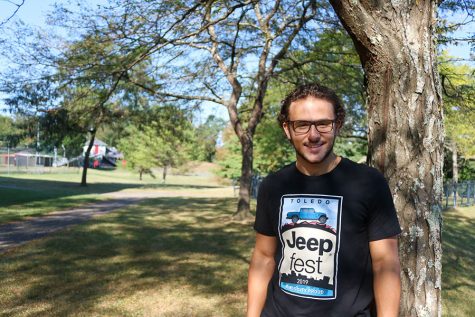 Mason Curtis, Staff Reporter
This is my third year on staff. Journalism has always been an interest of mine since eighth grade and now that I am a senior I have been looking at it...