Fantasy Football Saviors
The fantasy football world can be a cruel and dangerous place. It becomes the ultimate test of skill and your own sanity. You might be stuck in fantasy limbo with inconsistent running backs or injured wide receivers, but if you pick up these football saviors then your season might not be played in vain.
Quarterbacks
.
Blake Bortles, Jacksonville:
If your team is plagued by inconsistent QB play and you don't know where to turn, then the young gunslinger for the Jaguars is your saving grace. The AFC South has become the laughing stock of the entire NFL, but the Jags have the best kept secret with a deadly duo of receivers in Allen Hurns (also worthy of this list) & Allen Robinson catching the ball for him. The up and coming QB could be the reason you still have a chance for sweet fantasy football victory. Side Note: Bortles has averaged over 20 points in three of his last four games
Derek Carr, Oakland:
The Raiders have begun their return to football relevance. It all begins with the young arm of Derek Carr. With a decent defense, an up and coming running back in Latavius Murray and two impressive pass catchers in Michael Crabtree and Amari Cooper the young quarterback will continue to put up big numbers and will help get your team back on track.
Running Backs
.
Pierre Thomas, San Francisco:
That's right; he is still playing in the NFL ladies and gentleman! Here is the 49ers backfield in a nutshell. The big offseason hype of two-time rugby MVP Jared Hayne-no longer there; the "big" free-agent signing and former Heisman winner Reggie Bush-he has a season-ending MCL injury; their original starter who was supposed to take the place of Frank Gore, Carlos Hyde-sidelined with a leg injury. So Thomas, the former Saint, will definitely get some touches in the shambles that is the 49ers offense.
Antonio Andrews, Tennessee:
Nobody knows who he is, and that's his best trait. The rookie back for the Titans will have a chance to get some playing time and, with a new and improved offensive line, he'll be able to start racking up points very quickly.
Wide Receivers
.
Kamar Aiken, Baltimore:
If you're like me, you had the wind knocked out of you when Steve Smith Sr. had got a season-ending Achilles injury. While his replacement, in his year of play, won't be as entertaining to watch, you'll get a consistent player out of Aiken. It won't be as exciting as Steve Smith but, you'll get the same outcome from him. Side Note: Aiken averages about 7 catches w/ 70 yards and a touchdown per game
Stevie Johnson, San Diego:
The former Pro Bowl receiver out of Kentucky has been sidelined with an injury for a while. But he couldn't have picked a better time to come back. With Keenan Allen on injured reserve, Johnson is going to see some balls thrown his way from Philip Rivers as he makes his way back into the lineup.
Tight Ends
.
Benjamin Watson, New Orleans:
He isn't Jimmy Graham, and this season that seems to be a preferred choice. Watson actually has been more productive than Graham in catches, yards and touchdowns. The 31 year old may not be able to match up with Jimmy in terms of athletic ability, he can still put up points that can bring a win for your team.
Jacob Tamme, Atlanta:
The former Bronco saw his production and playing time plummet while in Denver with the dominating season of Julius Thomas. They're both gone from Denver with Julius in Jacksonville, and Tamme in Atlanta. Tamme was second fiddle to Leonard Hankerson, but with Hankerson sidelined with an injury, Tamme will see his numbers go up with teams more worried about Julio Jones. *Side Note: Tamme has double digit fantasy points in two of his last three games
Kickers
.
Greg Zuerlein, St. Louis:
The Rams have their identity which is, basically we're going to hand off the ball to Todd Gurley or Tavon Austin and occasionally pass to a tight end. All of that will either lead to PAT attempts or at least field goal attempts, which is good either way for the St. Louis kicker. *Side Note: Zuerlein has over 14 points in his last two games
Ryan Succop, Tennessee:
The Titans don't scream offense, scoring a lot of points or dominating performances. But they can actually get good chunks of yardage with a high-level tight end in Delaine Walker, a decent receiving core and the before mentioned Antonio Andrews. They'll be able to give the former Chiefs kicker a chance to get some points.
Defense
.
Rams Defense:
With a dominating defensive line full of first round draft picks and award winners. A physical secondary that fights for the ball every play, they aren't ones to give up points. Their defense, however, could rack up points for your fantasy team but these guys will definitely get you some points.
Bengals Defense:
They might not have as many big names as some of the other defenses around the league, but these guy couldn't care less. They don't give up points easily they tackle everything and they hawk to the ball which is what everyone, even the rookie fantasy players want in a defense.
The football gods will smile at you for picking up these saviors that have sent to you. They will bring your team from lowly fantasy peasant to fantasy football king or queen. So go out and find these saviors and don't let your season be in vain.
About the Contributor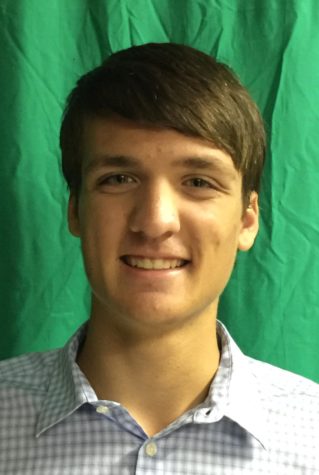 Connor Sturgill, Staff Reporter
I am Connor Sturgill, I'm a senior and a staff reporter for the Lamplighter, and I enjoy swimming, camping, and Queen.