Shelby Campbell signs with Lincoln Memorial University
Shelby Campbell, a senior at Dunbar, signed with Lincoln Memorial University on Nov. 13, 2015. After an extremely successful senior season, including four top five finishes in various tournaments, Campbell made it official when she signed her National Letter of Intent on Friday.
"
When I went on my recruiting visit, I fell in love
— Shelby Campbell
Lincoln Memorial University, LMU, is a top Division II university located in Harogate, Tennessee and was just one of the several high-level schools Campbell was considering. Her list also included Trevecca University in Tennessee, Queens University in North Carolina and Warner University in Florida.
"When the [LMU] coach contacted me, I thought I wanted to go to Trevecca," said Campbell. "But when I went on my recruiting visit, I fell in love."
Campbell credits her positive reaction to the school to the quality of the coaches, the atmosphere created by her future teammates, the brand new dorms and, of course, the stellar golfing facilities. In addition, she acknowledges that academics played a major factor in her decision, as she plans on majoring in Biology and applying for medical school.
"My ultimate goal is to be an OB/GYN," said Campbell. "LMU has a strong math and science department as well as PA and medical school."
Next year, she will be contributing to a team who finished sixth in the South Atlantic Conference during the fall 2015 season. With her current accomplishments, she will likely be placed on the starting A team next year. This immediate impact will make for a smooth transition for Campbell, as she has been a member of Dunbar's varsity team since she joined in 2010. During her junior season, Campbell placed seventh in the Region seven tournament, but improved to fourth overall as a senior. As a team, Dunbar placed third this year at the state tournament.
"In golf, your role is to play the best you can to help the team," said Campbell when asked about her role on the LMU team next year. "That's my role, and that's what I'm going to do."
About the Contributors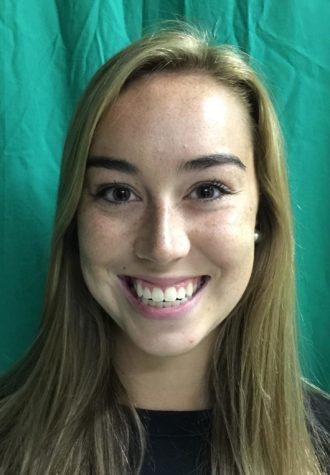 Maggie Davis, Editor-In-Chief
My name is Maggie. I'm Editor-In-Chief. I like smoothies and chocolate, but not chocolate smoothies.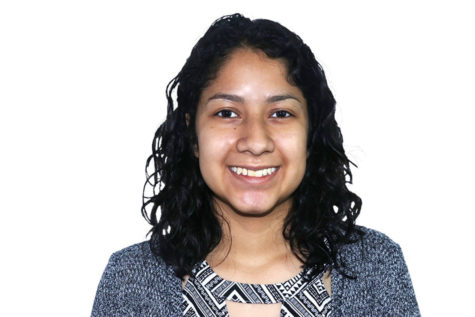 Edith Cruz, Leader of Maestro
Edith is Senior. She is a DACAmented student who advocates for the Latino/Hispanic Community. She's been on staff for three years, hopes to become a news...