Dunbar Football on a Hot Streak
After three consecutive wins, the Bulldogs are on their way to a winning season
After a slow start to the season, the Dunbar football team is picking up speed after three wins in a row. Combined, the team has won the last three games with a score of 82-18. In total, the Dogs have scored 138 points this season.
The streak started on Sept. 11 against the Eastern Eagles, when Dunbar won by a margin of 20-3. The following Friday, there was a similar victory over Jeffersontown, which ended in a 41-8 win. And last Friday, Sept. 25, the Bulldogs defeated Anderson County 21-7.
These three wins could not have come at a better time for the team. After starting the season 0-3, this streak has pushed the Bulldogs to the notable record of 3-3
But they aren't done yet.
"We want a winning season," said senior DeRante Sanders. "Throughout the season, we play better and better teams, so it's important we keep improving."
As a team, they are continuing to work on executing plays and communicating on defense. This goal is obviously paying off, as the team has held their last three opponents to one touchdown or less. Defensive Back Isaiah Yeast had two interceptions against Jeffersontown which propelled Dunbar's momentum to victory. The Bulldog's offense has also been implementing successful plays. In the game against Jeffersontown, four players scored at least one touchdown. Junior LaDarrius Morton and Sophomore Nate Gay each had one touchdown a piece, while Jefferson Harkless and DeRante Sanders scored two.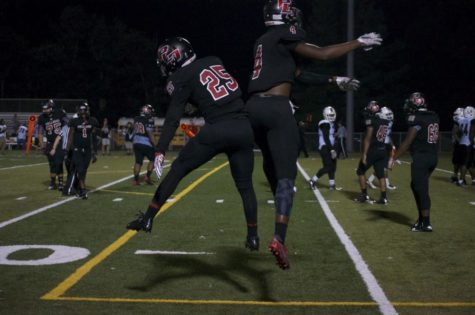 During the week's practice, the Bulldogs reviewed footage from previous games to focus on how to improve their own game as well as how to attack the weak spots of their opponent.
"Anderson County is definitely a stronger team," said Sanders. "But as we watched the film, we could see that we would really be able to compete against this team.
Key defensive players against the Bearcats (3-3) were Nick Martin and LaDarrius Morton, who helped the defense hold Anderson County to just 24 rushing yards. Sanders alone rushed for 113 yards.
According to the Herald Leader, Coach Paul Rains credited this team with coming "as far in three weeks as any team I've ever coached."
After a week off for fall break, the Bulldogs will be back in action on Oct. 9 when they take on the Bryan Station Defenders. The next home game will be played on Oct. 16 following the Senior Tailgate.
About the Contributors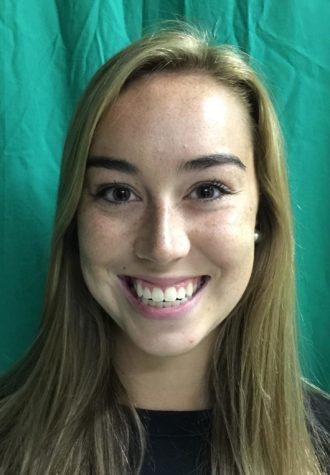 Maggie Davis, Editor-In-Chief
My name is Maggie. I'm Editor-In-Chief. I like smoothies and chocolate, but not chocolate smoothies.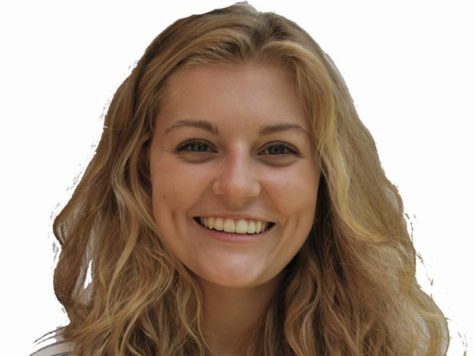 Sydney Carter, Photography Editor