The Longtime Rivalry Between Baseball and Lacrosse
We explored the reasons behind the animosity between lacrosse and baseball players
Kentucky vs. Louisville basketball.  Auburn vs. Alabama football.  Yankees vs. Redsocks baseball.
Rivalry weeks are anticipated for months, fan bases hate each other, states are divided, and occasionally, even households are split on which team to cheer for.  One of the most under-appreciated rivalries, however, doesn't come between two teams, but rather between two entirely different sports.
Baseball and lacrosse have had a longstanding rivalry for years – not just at Dunbar, but nationwide.
Twitter is the most common platform to find examples of the bitterness felt between baseball players and lacrosse players.
At Dunbar, the atmosphere is no different.
"The [lacr

osse] players think they are hot [stuff] rolling up with their Ray Bans and Wallabies before games," said a baseball player who wishes to remain anonymous. "Most of them are just wanna-be baseball players that couldn't make it past little league."
But it's not just baseball players starting the arguments – Twitter is just as full of lacrosse players "talking smack" about baseball. The account @SMACKhigh, littered with anonymous trash-talk and profanity and boasts over 77,000 followers, has a tweet that reads, "Dance is more of a sport than baseball #smack – lacrosse."
Another account, @MyLaxLife, tweeted "I love when baseball players try to persuade me that baseball is better than LAX.  Ya dude, running in a circle is the highlight of my day."

So what is the cause of this resentment?  For lacrosse players at Dunbar, they said that it is because they feel slighted when comparing the facilities and resources available to the baseball team.
"It's not that we don't like baseball players.  I'm actually friends with a lot of them," said junior Ryan Gosky.
"Really, it is the fact that lacrosse isn't technically a school sport and we feel disrespected – they think we aren't as good as them because [lacrosse] isn't a school sport."
This year, for the first time, he said that the lacrosse team finally got what they wanted.  Every home game was played at Jon R. Akers Stadium, Dunbar's football field.
This has alleviated some of the tension, but not all of it because lacrosse is still only considered a "club sport" and is not technically affiliated with Dunbar.
Split-spectator Rachel Brown recognizes the animosity between the sports.
"Both [games] are fun to me, and I'm not entirely sure why the rivalry exists," said the senior.
"A lot of my friends on the baseball team bash the lacrosse team for being "LAX bros" or other non-school appropriate words.  That being said, I do hear some smack-talk from the lacrosse team about baseball players, too."
Mary Martin, a senior and key player on the Dunbar varsity volleyball team, said that she had the support of both the baseball team as well as the lacrosse team throughout the volleyball team's journey to state this year.
"I go to both [lacrosse and baseball] games because I am friends with some of the lacrosse players and some of the baseball players," said Martin.  "There is so much debate as to which sport is better, but in my opinion they are too different to compare."
So is there hope of reconciliation between the two teams?
"I'm not sure if the rivalry will ever end," said Brown.  "But as a third party, I love them both."
About the Contributors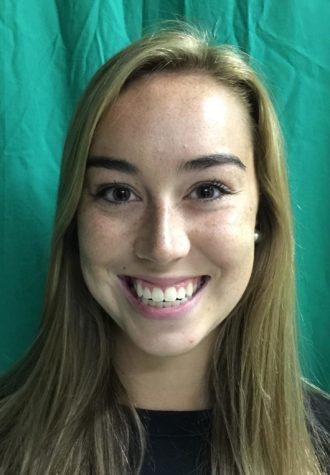 Maggie Davis, Editor-In-Chief
My name is Maggie. I'm Editor-In-Chief. I like smoothies and chocolate, but not chocolate smoothies.