The Milwaukee Bucks' Walkout
In Game Five of their series, the Bucks refuse to take the floor to show support for those seeking justice.
The Walt Disney World NBA bubble has provided not only a safe space for players to continue the playoffs in good health, but also a platform for players to show their support and solidarity with the recent social-justice movements.
One way players have been showing their support and advocating is through placing phrases such as "Justice Now," "Equality," "Black Lives Matter," and "Say Their Names" on the backs of their jerseys.
In the light of the tragic shooting of Jacob Blake by a Wisconsin police officer as well as the deaths of two protestors at the hands of Kyle Rittenhouse, the Milwaukee Bucks refused to take the floor and play Game Five against the Orlando Magic. 
According to NBA Writer Shams Charania, "Bucks players are in [the] locker room attempting to reach the attorney general of Wisconsin, Josh Kaul."
They were led by Bucks player George Hill, who convinced his teammates to take part in this demonstration. The Bucks' walkout led to countless athletes and teams across the nation joining in and displaying their solidarity with those seeking justice for Jacob Blake. 
Following the strike, the NBA held discussions with the players union and reached an agreement including plans to convert a few NBA arenas to polling locations in preparation for the upcoming election. 
"
"We're all hurt, we're all tired of just seeing the same thing over and over again.""
— Chris Paul
In a joint statement from the NBA and National Basketball Players Association, NBA commissioner Adam Silver and NBPA Executive Director Michele Roberts stated: "We had a candid, impassioned and productive conversation yesterday between NBA players, coaches, and team governors regarding next steps to further our collective efforts and actions in support of social justice and racial equality."
The agreement included three main commitments: to immediately establish a social justice coalition, continue working with local election officials to establish polling centers at NBA arenas, and promote greater civic engagement through new and updated advertising spots in the playoffs. 
NBA figures like Chris Paul and LeBron James have been active in speaking out about the situation, whether it be on Twitter or making official statements.
The Orlando Magic ended up declining the Bucks' forfeit, and Game Five was rescheduled after the agreement was reached. The Bucks went on to win the series 4-1, and are continuing to make a great showing in the playoffs coupled with the powerful legacy and impact they have created through their actions. 
About the Writer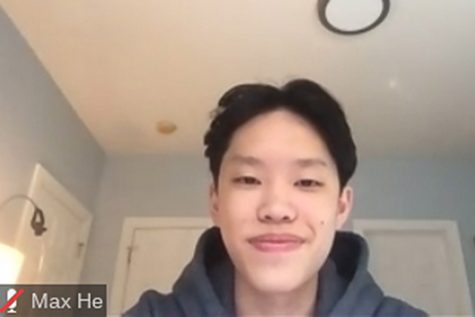 Max He, Staff Reporter
Hi! I'm Max and I'm a senior in the Math Science Technology program at Dunbar and this is my second year as a staff reporter for Lamplighter. I mostly...