New Circus For The Clowney
Jadeveon Clowney is the top currently available free agent in the NFL and there is a ton of speculation to where he will end up.
Clowney was traded from the Texans to the Seahawks last season after holding out in hopes of getting traded or getting a new contract. After this past season in Seattle, he expressed interest in "Playing for a competitor." Many NFL fans would consider the Seahawks a competitor, but with all the defensive parts that they have, they don't necessarily need to overpay for another pass rusher.
With the Seahawks, Clowney logged 31 combined tackles, 3 sacks, and 1 interception. Clowney's stats aren't hugely impressive on paper, but he is very much a game-changer on the field.  
With all of this considered, there are a few teams that are interested in him and a few teams that he would be a very good fit for them. 
The first of the teams that he has been in contact with is the Cleveland Browns. The Browns were one of the biggest disappointments of the past NFL season. They gained many offensive components this past offseason but could use another good rusher to complement Myles Garrett in a very loaded quarterback division. This along with a new head coach could give the Browns the parts they need to make a jump in their division. 
Another team that could be a really good fit for the rusher would be the Chicago Bears. The Bears recently acquired a better quarterback in Nick Foles, which will help them tremendously moving forward. Their defense has been very stout as of late with the acquisition of Khalil Mack a couple of offseasons ago, but he had a major fall off last season. Clowney would help relieve some of the double teams that plagued Mack this past season and help give the Bears a push up in their division.       
The last team that Clowney would be a good fit for is the Tampa Bay Buccaneers. The Buccaneers have already picked up Tom Brady in the offseason which will give their offense a huge help, but they still need rushing help with every team in their division having a very talented quarterback. With Clowney they on defense and Brady with the best receivers he has ever had they would become instant contenders and would be pushing toward the Super Bowl.      
With all of this said Clowney does have some very good options on who he will play for. The most logical decision if he wants to win is the Tampa Bay Buccaneers. That would be his best option to get to and win a Super Bowl, even though he would be in a very tough division.
About the Contributors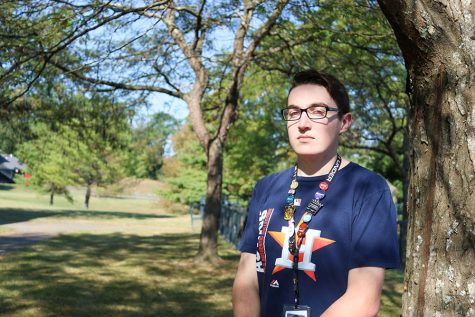 Mike Marshall, Sportswriting Editor
My name is Mike Marshall and this is my third year on the PLD Lamplighter staff. In my first year, I was a staff reporter and mostly kept up with schedules...