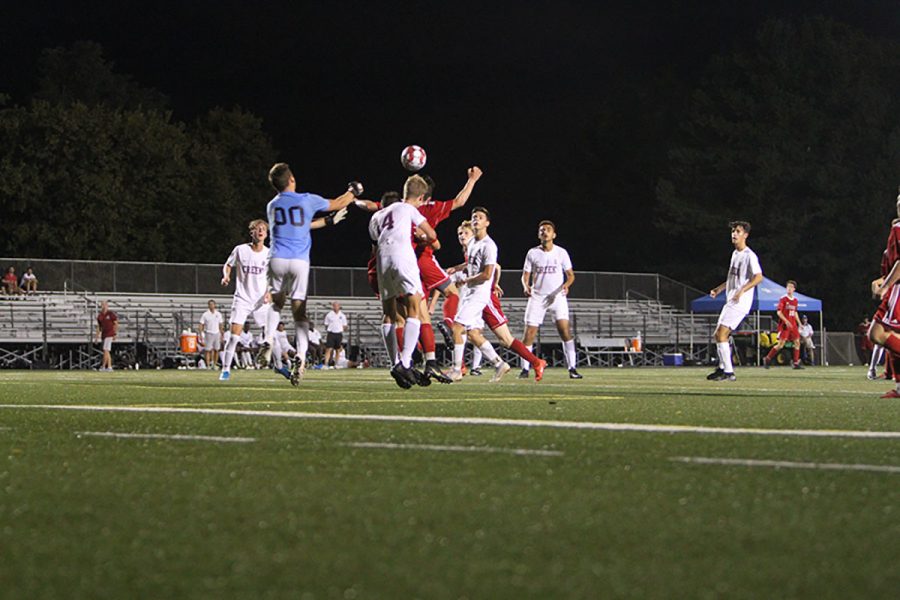 Griffin Shively
The Bulldogs faced the Tates Creek Commodores on Sept. 10. Early in the game, Creek got a quick goal, but the Bulldogs didn't stop.
Dunbar came back and scored off #18 Jed French's free-kick outside the box which #9 Ben Oser took and scored making the game 1-1.
The game at even, the teams started battling. Creek got a goal from a shot outside the 18, making the score 2-1 with the Bulldogs losing, but they still fight in them that showed they weren't going to give up.
Throughout the game, Dunbar had some opportunities at goals but couldn't finish before the Commodores scored.
With 11 minutes left in the game, Dunbar got a foul called against them in the box, so Creek got a PK.
The Bulldogs fell short to the Commodores 4-1. 
The Bulldogs take on Lexington Catholic on Thursday, Sept 12 at home in another district game.