An Ice Hockey Team in Africa
The Kenya Ice Lions are the only team in their country.
Being the only hockey team, they don't have opponents, so they play against themselves.
However, once the team was flown to Canada to play in a game with NHL stars Sidney Crosby and Nathan MacKinnon. The game footage was produced into a video called The Away Game.
Beforehand, they would tape pieces of couch cushion to their bodies for protection, so after that match, the team returned to Kenya with a gift of new gear.
The Lions host two games per week and four different training sessions separated by age. After gaining popularity, they have received enough donated gear for the regular players with about 30 of them.
Tim Colby, the coach and adviser of the team, has experienced a higher level of energy in their games. "The energy level they came back with — they were flying, throwing their bodies around like crazy," Colby said. "I don't wear equipment when I play, and now I'm telling myself I might need to."
Players have increased the level of effort they have been playing with. With the new level of intensity, Colby is thinking about instituting a full face-mask rule. Also, he is sending selected players to Red Cross training course or some online video training.
With no trainer, and only one doctor and nurse on staff in the hotel, the team is formulating a plan in the case of a serious injury. In Kenya, if someone suffers a serious injury instead of waiting for an ambulance, people have to load the car and drive to the hospital; Also, one player must have a credit card on them. They are also trying to get insurance for all of the player but as of right now it is too much money.
Tim Horton's donated $30,000 to the team but they can't access it until they create a bank account; they have to reach an affiliate status. The restaurant chain also created a campaign, to sell designed jerseys of the team from which they get some of the profit. Each jersey sells for $169 and the team receives a 100$ for each sale, with a total of 300 being sold which cleans out their stock. Also, the team has a GoFundMe where they have made $7000, Colby refers to it as the teams "financial lifeline."
Tim Colby hopes that in the future they will build an actual hockey rink in Kenya and to create a youth team that will travel to the US and Canada to compete in some tournaments.
Even though the team has very little money, not an adequate rink for hockey and no transportation to go across seas to compete, the team and players are determined. They try their hardest on the ice and never give up. This is very admirable because they are less fortunate than most and still make the best out of their situation.
About the Writer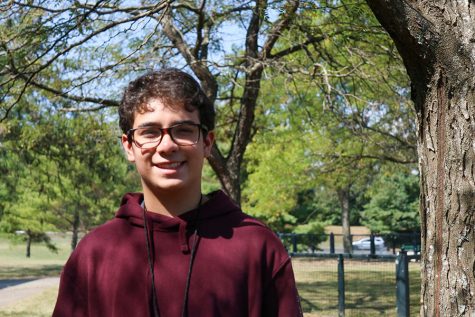 Winston Abedi, Staff Reporter
My name is Winston Abedi, I'm a sophomore at Paul Laurence Dunbar and this is my first year participating in Lamplighter.

I'm looking forward to contributing...