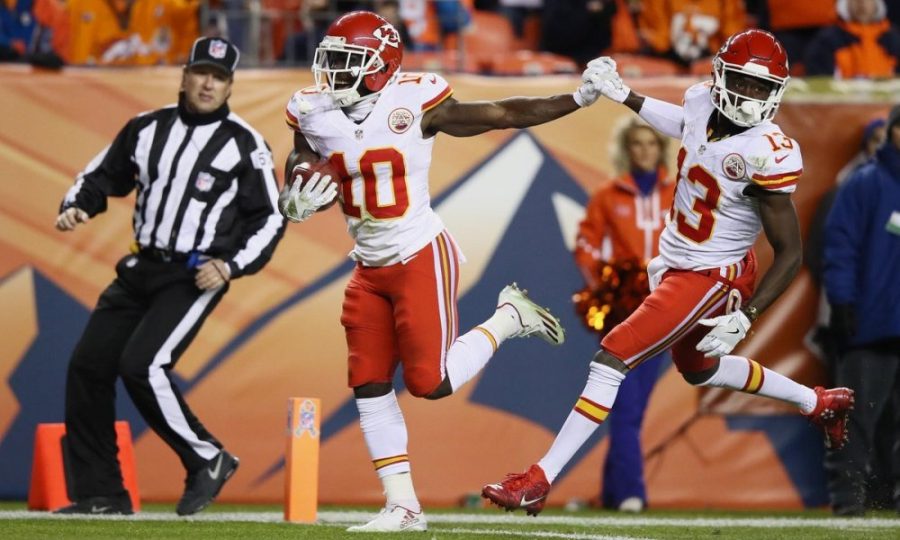 Google Images Fair Use
After an 11-minute long audio recording was found, the case against star wide receiver Tyreek Hill reopened.
The tape featured Hill and his fiancée,  Crystal Espinal, as well as their 3-year-old son. On the tape, Espinal asks what happened to their son's arm and he responded with, "Daddy did it."
When Hill heard his son he said to Espinal, "You need to be terrified of me, too, b***h."
Hill has been accused of child abuse, and this is not the wide receiver's first instance.
Back in 2015 Hill pled guilty to charges of domestic violence. He was accused of choking and punching his pregnant now fiancée while she was pregnant with his son. Despite these charges, he was still drafted in the 2016 draft by the Chiefs in the 5th round.
This is also a big hit to the Chiefs. Hill was the most targeted receiver in their quarterback Patrick Mahomes's MVP season. Hill had 1479 yards on 87 receptions and 12 touchdowns.
The wide receiver now faces felony charges for child abuse and is looking at potential jail time.
The Chiefs will also not have their former running back Kareem Hunt after he was cut from the team. Hunt was put on the commissioner's list after a video came out of him assaulting a woman in a Cleveland hotel. The back now, ironically, plays for the Cleveland Browns.
The team was able to make it all the way to the AFC Championship game last season, even after losing Hunt part way through the season, but it is unclear if they will be able to repeat this success or have greater success without 2 of their star players.
The Chiefs look to be able to move forward from these incidents and try to win their increasingly stacked division and hopefully a Super Bowl, without their former stars.