Philadelphia Keeping The Wrong Quarterback
The Eagles recently let go last year's Super Bowl MVP Nick Foles, who signed with the Jaguars.
The only quarterback in the history of the Eagles franchise to win a super bowl, Nick Foles, has now found a new home after the team decided not to use a franchise tag or resign him. They elected to keep the younger quarterback Carson Wentz who didn't play from week 15 on because of a stress fracture in his back. This was a bad decision for the franchise for multiple reasons.
A stress fracture on a vertebra is an extremely hard injury to come back from especially for a quarterback. The highest sack percentage for Wentz came last season at 7.2%, which is not high, and he has had a torn ACL and this fracture. With as injury pr0ne as Wentz has shone to be very injury prone which will be an issue with him especially now that he's the franchise guy in Philly.
At the beginning of this past season, most people were talking about how the Eagles didn't look like the team that won the Super Bowl. They were on track to miss the playoffs until Wentz got injured and Foles took back over at the quarterback position. One of the big keys to this is the preferred target by each quarterback. Wentz prefers to through to tight end Zach Ertz, while Foles favored wide receiver Alshon Jeffery.
Most people argue that Foles's stats have a huge drop off from Wentz's, but they are almost identical. In their time with the Eagles. Foles has a quarterback rating of 61 with a 52-18 touchdown to interception ratio with a 62% completion percentage going 19-11. Wentz has a quarterback rating of 60 with a 49-22 touchdown to interception ratio with a 62% completion percentage going 18-11.
Wentz has shone that he is an MVP caliber player, but ever since he tore his ACL he hasn't been the same player. He is younger than Foles, Wentz at 26 and Foles at 30, but with as injury prone as Wentz is and as close as their stats are even though Foles is older he still has plenty of years left in him and would be the better pick to be a franchise quarterback.
About the Contributors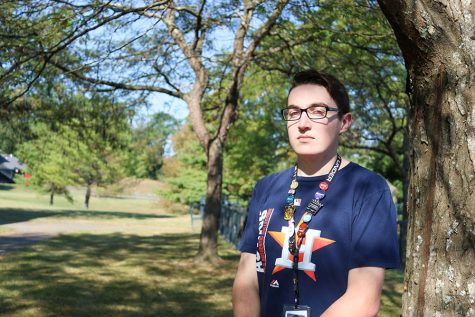 Mike Marshall, Sportswriting Editor
My name is Mike Marshall and this is my third year on the PLD Lamplighter staff. In my first year, I was a staff reporter and mostly kept up with schedules...