How has Ja Morant changed Murray State University?
Ja Morant, a 6'3 guard from Dalzell, South Carolina, has changed the Racers for years to come. After having no high school offers before his senior season, Morant was a consensus 2-star recruit from Crestwood High school in South Carolina, only received one offer from Murray State University.
Morant made the most of his opportunity. In his freshman year, he averaged 12.7 points, 6.5 assists and 6.3 rebounds a game, finishing 26-6 and made the NCAA tournament.
This season, Ja has broken out to be one of the best players in college basketball. While averaging 23.9 points, 10.2 assists and 5.4 rebounds a game, Morant is leading the Racers to a 19-4 record with 10-2 in conference play. Murray state went from a team nobody knew about to a team that plays on national television every so often.
Morant is breaking all kinds of records during his tenure at Murray State. Breaking the single game record for assists (18), most triple doubles in school history, and breaking the single season record for assists with 218 and counting.
In last week's ESPN top 25 players in college basketball, Ja Morant was second in the country, behind Duke's Zion Williamson. In recent NBA mock drafts, expert analysts have Morant going 2nd to the Phoenix Suns.
Morant's dad, Tee, in a recent interview said "He will always tell you I called him overrated. Why? Because I wanted him to keep that drive in him." Tee Morant used to play college basketball and gives his son, Ja, the motivation to become the best player he can be.  
Ja Morant turned himself from a player with only 1 D1 offer, to a potential top 5 pick in the upcoming NBA draft.
About the Contributors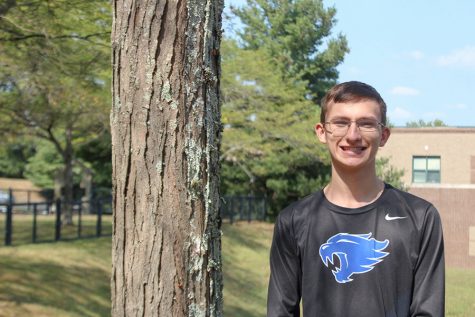 Drew Pennington, Staff Reporter
Hi, my name is Drew Pennington and I'm a senior going onto my 3rd year on staff. I got into lamplighter because of my passion of sports and began writing...