Coronavirus Relief: Still Not Enough
Partisan politics continue to get in the way of helping the American people.
As the United States reaches the threshold of 500 deaths and over 45,000 coronavirus cases people continue to fear the worse. As schools close and businesses shutter the threat of the pandemic is really beginning to come to life.
Hospitals are overwhelmed, leading to ventilator and mask shortages, testing deficiencies remain, and the economy continues to spiral. As this situation continues to get worse time is running out to provide immediate relief to all Americans.
Since the virus began spreading, the relief effort from the Trump administration and Congress hasn't gone nearly far enough. 
Trump continues to downplay the seriousness of this crisis. He is contemplating lifting restrictions that closed non-essential businesses and advised people to remain home. 
Since the restrictions were put in place the economy has slowed and almost crashed, a necessary evil to combat the spread of the virus.
Lifting such restrictions is irresponsible and extremely short-sided. Especially when health experts are vehemently against it. Allowing the economy and the country to resume operations as normal at this time should be out of the question.
"America will, again, and soon, be open for business. Very soon. A lot sooner than three or four months that somebody was suggesting. Lot sooner. We cannot let the cure be worse than the problem itself," Trump said.
He is once again putting his own wishes before what is best for the lives of the American people.
So far Congress has passed only two bills targeting issues caused by the outbreak. The first was emergency funding which designated $8 billion towards coronavirus prevention. The second bill referred to as the "Families First Coronavirus Response Act" provided free testing to all, paid sick leave (with limitations), nutrition assistance, and expanded unemployment insurance. 
Shortly after President Trump signed both bills into law, Treasury Secretary Steve Munchin announced his support for an economic stimulus bill that among other things included sending money directly to Americans in order to avert a possible recession, a good idea if done correctly.
What followed was an explosive few days on capitol hill full of partisan drama.
Republicans introduced their economic stimulus bill that would inject about $2 trillion into the economy. Unfortunately, their bill is another corporate bailout leaving average Americans behind. 
While it does include a provision that sends money to people, it still has many shortcomings. The bill includes an allocation of  $500 billion towards loans and loan guarantees. The problem is the lack of oversight as to where the money goes.
The provision that allows money to be sent directly to Americans doesn't nearly help as many people as needed. The bill targets exclusively taxpayers, leaving out many disadvantaged individuals who don't make enough to file.
Leaving out the group of people suffering the most is wrong. 
The bill was blocked multiple times by Democrats who do not approve of the bill. They were right to do so. Passing a bill this large requires precision and inclusion of all.
House Democrats countered the Republican bill with one of their own. Their bill costs more than $2.5 trillion. While their bill is a step in the right direction it is full of unnecessary terms and conditions.
This is not the time for procrastination or partisan politics as usual, from either political party. Now is the time to come together and pass legislation to ease some of the suffering brought on by the outbreak. 
I expect more from our government.
About the Writer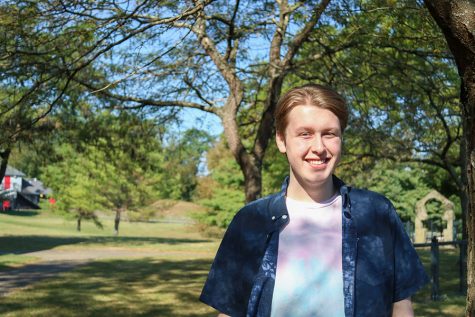 Anthony Mondelli, Chief Copy Editor
My name is Anthony Mondelli, this is my second year on the Lamplighter staff. I wouldn't want to spend my senior year any other way.

This year I'm...