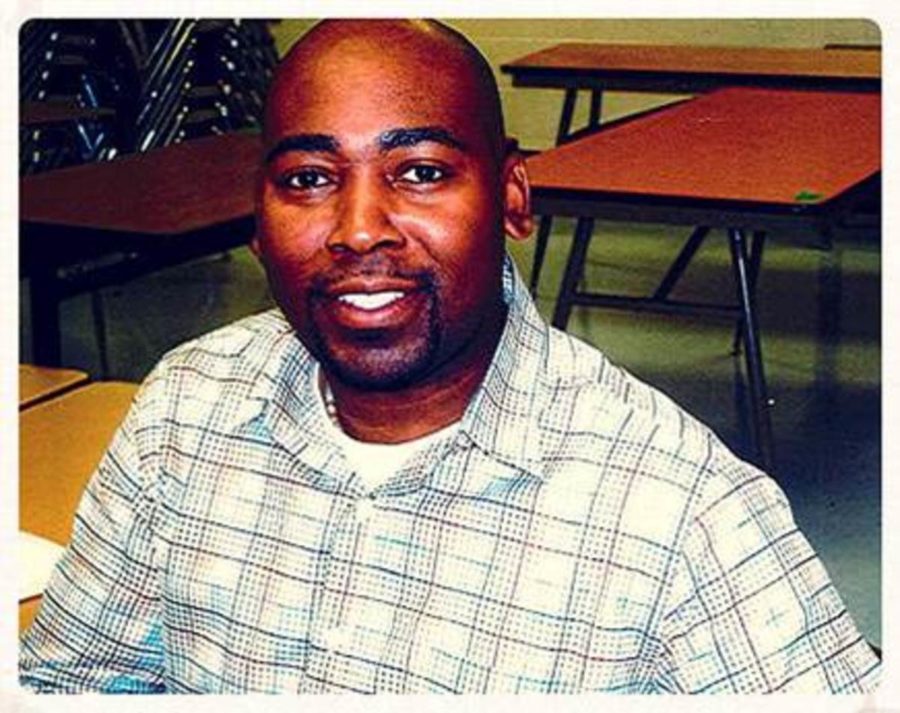 courtesy of fcps.net
Mr. Antonio Melton did not return to Dunbar after the holiday break. Staff and students found out that he moved to Frederick Douglas High School. He will still be working as a counselor, but with a few more responsibilities.
Because he wasn't able to say goodbye in person, PLD Lamplighter reached out to him.
"There is a great sense of nostalgia for me in attending and working at the neighborhood school my children will eventually attend," said Mr. Melton. "This is an opportunity of a lifetime, opening a new high school with the opportunity to build a guidance program from the ground up that will include so many of the incredible things that make PLD great!"
Almost five years ago, Mr. Melton started his job as a guidance counselor at Dunbar. During his time here, not only did he serve as a mentor for students, his passion for his job and radiant attitude made him a role model to everyone around him. 
"The first time I met him was when I was a counselor at Beaumont," said Mrs. Kelly Krusich, a counselor at Dunbar.
"I loved him immediately, he has a big personality so I was truly excited that I got the opportunity to work with him."
Mr. Melton always focused on finding ways to engage with students.
"I'm very passionate about advocacy for school counselors, and I spoke about that in my interview. [Mr. Melton] got so excited and said, 'Me too!'" said Ms. Kristin Studle, another counselor at Dunbar.
"I just knew that I would be comfortable here, because there were people in the office that were so passionate about the job."
Counselor's Corner is just one example of Mr. Melton's ideas on how to improve the lives of Dunbar students.
"He wanted the students to know the counselors; we have 2200 students, and only six of us, so we're outnumbered a bit," Ms. Studle said.
"His whole idea was, if we could put faces in front of students, then they may feel more comfortable coming to our office when they needed help with academics, social, emotional, or career-related questions," she said.
Mr. Melton's compassion and positivity will be greatly missed by all, especially his fellow counselors.
"Hearing his voice he was just so joyful and happy and a lot of mornings would hear him say, 'Good morning! Good morning! Good morning!' he would always say it three times," said Mrs. Krusich.
"Whenever I hear other people say the same phrases it always makes me think of him."
"He was so passionate about his job," said Ms. Studle.
It is safe to say that Mr. Melton will miss his time here at Dunbar as well.
"PLD allowed me to literally grow with so many students.  I have traveled with many of these students from 5th grade through graduation – which was a priceless and unregrettable journey," said Mr. Melton.
"So, until we meet again….thank you!" he said.