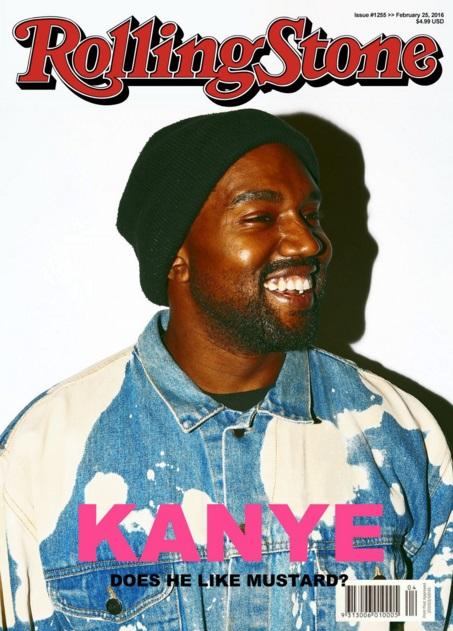 Google Image Fair Use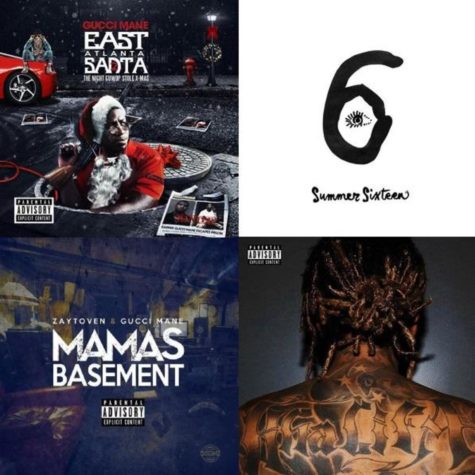 The year has just begun, and I, for one, am already ecstatic for the events it will hold. To begin, rumors from Gucci Mane's very own 1017 Records indicate that Guwop may finally be released from prison sometime this year, and the rapper has steadily been dropping new music from behind bars to appease his fans, releasing the mixtapes East Atlanta Santa 2 last December and Mama's Basement this January. Atlanta MC Future began the year by releasing a mixtape titled Purple Reign on Jan. 5, and will be releasing yet another album, titled EVOL, this Friday, Feb. 5 on DJ Khaled's Beats 1 Radio Show. A quick glance at Young Thug's Instagram and Twitter make it clear that he's getting ready to drop another mixtape, titled I'M UP, and will also be released Feb. 5. Wiz Khalifa's "Bake Sale," released Jan. 21, is the first single from the Pittsburgh MC's upcoming album titled "Khalifa," which also has a Feb. 5 release date. Episode 14 of OVO Sound Radio last Saturday, Jan. 31 proved to be an important one: the 6 God has proclaimed his fourth album, Views From The Six, will be released sometime this April. Drake also released his first single from the album, titled "Summer Sixteen." On the flip side, Meek Mill has released two consecutive extended plays, titled "4/4" and "4/4 Part 2," in preparation for the release of his much anticipated mixtape Dreamchasers 4.  In other news, Post Malone, Travis Scott, 50 Cent, Ab-Soul and Schoolboy Q all have projects in the works for this year.
The upcoming year undoubtedly holds a bright and prosperous future, but the elephant in the room has yet to be addressed. At the nucleus of all that we hold near and dear lies the icon that is Kanye Omari West.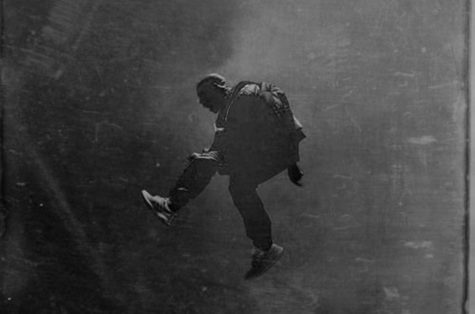 As we celebrated all that 2016 would have to offer on New Year's Day, we were given just a bit more to be thankful for when Kanye West dropped "FACTS." Kanye's release of the song on Friday, Jan. 1 marks the return of his "GOOD Fridays" series for 2016. Yeezy plans on dropping a new song each Friday leading up to the release of his seventh album. Since "FACTS," Kanye has released two more songs as part of the "GOOD Friday" series, which include "Real Friends" and "No More Parties in L.A," featuring Kendrick Lamar. As for "FACTS," the aggressively toned single, produced by the well-known Metro Boomin, is reminiscent of Drake and Future's "Jumpman," and much of the song is devoted to denouncing Nike as a corporation and promoting the success of his shoe line with Adidas. Kanye also sheds light on other notable events from 2015 in the song, including his wife's success with the KIMOJI app, Steve Harvey's incident at the Miss Universe competition and Bill Cosby's issues with the law.
When asked if he was excited for Kanye's new album, MSTC Senior Sabby Dhar had only one thing to say, "Yeezy Season is approaching. WAVES will be the greatest album of all time."
Yeezy Season is indeed approaching. Kanye has chosen Madison Square Garden as the avenue for the 3rd installment of his fashion line, which will coincide with the release date of upcoming album on Feb. 11. Other than that, rumors have been circulating that retailers will have an increased amount of Adidas Yeezy Boosts available for sale this year in light of the constantly increasing demand. Retailers may get up to four times the amount they received in 2015, and will also have access to a wider variety of colors. Although we're all still not guaranteed a pair of Yeezys like Kanye envisioned, he's definitely making it easier for us this year.
SWISH has a release date! Nevermind, its titled WAVES now. After Kanye announced on Twitter that he was—and I quote— "so happy to be finished with the best album of all time," he decided to change the name to WAVES, which he made public by tweeting to his 18 million followers. To add, he's also tweeted that "this album is actually a Gospel album," and that "This is not album of the year. This is album of the life." An updated picture of the tracklist for WAVES was also tweeted by Kanye on Jan. 27, and the image shows the many changes Yeezy's been making to the album. A few of Kanye's popular tweets can be found below.
Regarding Kanye's WAVES, Senior Seth Clark said, "Kanye is the voice of the kids. Listen to the kids, bro. His upcoming album will be his best one yet and I'm looking forward to it."
In other news, Kanye was also recently involved in a Twitter dispute between himself and Wiz Khalifa, which was started because Wiz supposedly tweeted Kanye's wife's initials and scrutinized his decision to title his album "WAVES." Since then, Kanye has tweeted that the two have spoken together and settled their differences. Here's a gallery of some of the jabs Kanye threw on Twitter:
As of now, Kanye has set Thursday, Feb. 11 as the release date for his album, but it wouldn't be surprising if this changed as well. Whether it's the name, the release date, the tracklist, or the genre, WAVES has made quite the impact already.