Fayette Mall Implements Youth Escort Policy
A new policy bans unaccompanied minors in the mall after 4 p.m.
As of March 1, Fayette Mall will be implementing a "youth escort policy" (YEP). 
After recent disturbances from people under the age of 18, Fayette Mall has outlined a policy that requires anyone under 18 to be accompanied by an adult over the age of 21 on Fridays and Saturdays after 4 o'clock. 
If this policy is violated, the unaccompanied youth will be escorted off the premises. If they refuse to leave they may be prosecuted for trespassing by the security officers. 
This new policy does not apply to employees working at the mall who are under the age of 18 but they will have to leave as soon as their shifts are over. 
"I sympathize with the people who haven't done anything, and I feel like it could be handled in a better way rather than banning teenagers from the mall at certain times," Tates Creek High School sophomore Jacob Burton said.
Teens have a huge impact on the malls' profit. But now with this new policy, teens are "banned" for a few hours on Friday nights and the weekends, and most of them can't go during the week due to the school day and school work. 
Weekends are where teens hang out at the mall and spend most of their money. This policy could eventually leave a dent in Fayette Mall's profits. 
Riley Steffey, a sophomore at Lafayette High School, is a young activist who is organizing a protest against this new policy on March 21 from 2 to 6 p.m. 
"The policy they are wanting to enact is not only discriminatory, but it is also unfair to a large shopping population under the age of 18 to ban an entire age group due to minor disturbances," Steffey said. 
She has organized a petition and a boycott to remove this policy on her Instagram page, @fayette_protest. 
"While it may seem like a lot from something deemed insignificant, we have the right to make a change in our community in a peaceful way and are hoping to gain support," Steffey said. 
Stores that have exterior entrances such as Dick's Sporting Goods, Macy's, Dillard's, and JCPenney are not included in this new policy. 
"It's unnecessary if you can drive you should be able to go without a parent. There are so many stores meant for teens there, and teens don't want to go with a parent," junior Audrey Jones said. "It's ageist honestly."
Adults over the age of 21 are only allowed to escort up to three youths at a time, and at least one of them must be their child.
A photo ID from a school, employer, or state is an acceptable form of identification to get into the Fayette Mall.
"Even as someone who never goes to the mall, there were better ways of solving the problem," said Joey Ilagan. 
The guidelines of the youth escort policy will be posted on all the surfaces of the mall entrances.
About the Contributors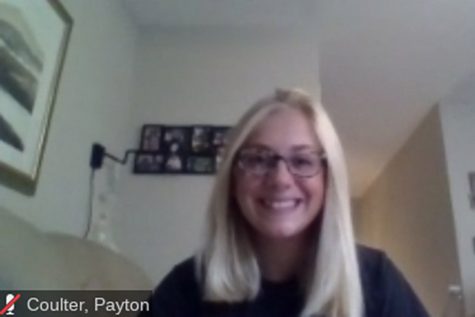 Payton Coulter, Business-Editor-In-Chief
My name is Payton Coulter and I am a senior at Dunbar. I am one of PLD Lamplighter's Editors-In-Chiefs, and I'm in charge of the PR, HR, and Business teams....
Alex Fulton, Staff Reporter
Hi my name is Kylie, I am a Junior at Dunbar and this is my second year on staff. I joined after my friends told me about how interesting the class was...