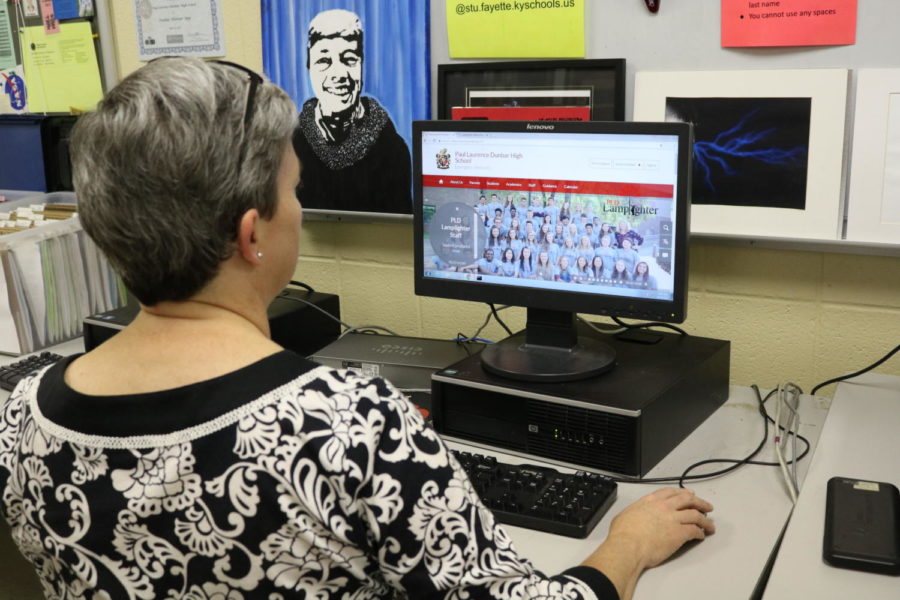 Along with all other schools in the district, Dunbar's school website has been updated.
"It was a district mandate that we change our website," said Mrs. Kim Overstreet, a technology research teacher and the webmaster at Dunbar.
Using a template set up by an overseer from Fayette County Public Schools, webmasters gathered during the summer to start to make this change.
"We were trained to go in [the website] and make changes, to set it up, and move all of the information from our old website to the new one," said Mrs. Overstreet.
"The old site we used had unfriendly editing software. But with the new website, it's easier for me to update."
There are also a few new features on the site that add visual elements.
"At the very bottom we've got things like highlights that link to popular features such as WPLD, Student Athlete of the Week, and Humans of Dunbar," she said.
Some may have trouble finding familiar links and information in different places, so anyone with suggestions or questions regarding the new website can contact Mrs. Kim Overstreet.