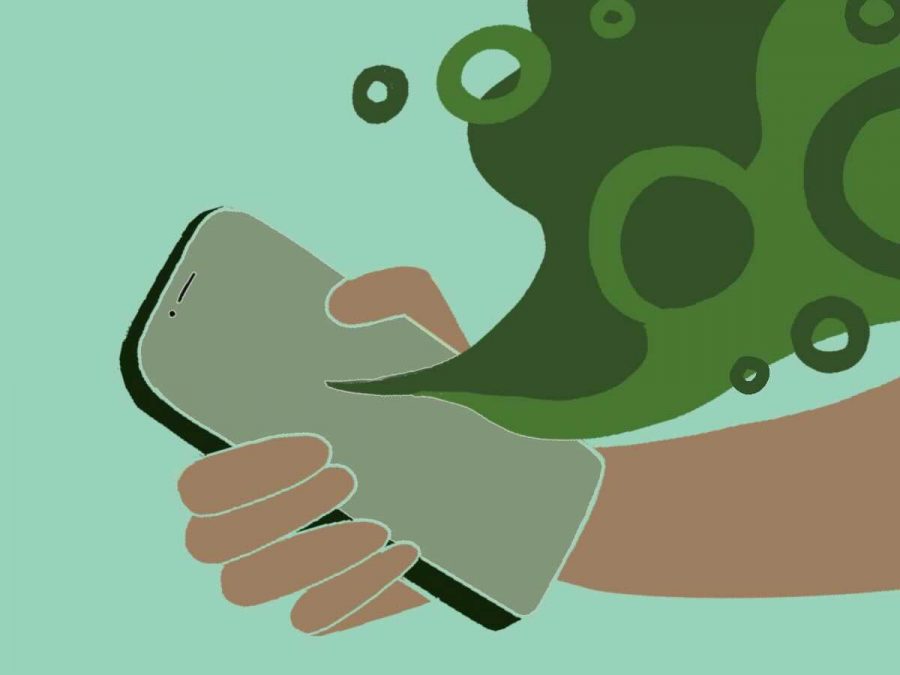 Dylan Stern
What once was a utopian escape for teens and adults alike to temporarily withdraw from reality has now become quite the opposite. It is undeniable that social media holds an increasingly important role in people's everyday lives. Whether it's a quick glance at the Instagram timeline, a swift snap of coffee on Snapchat, or a seemingly decade-long scroll through TikTok, social media usage has become a necessary part of people's lives. 
It is now more than ever that platforms like Instagram, Snapchat and TikTok hold a grip on daily phone usage. 2020 saw a surge in daily phone use. A report by eMarketer showed that, in 2020, US adults spent an average of 82 minutes a day on social media platforms. This was a stark jump from 2019. 
While social media became one of the only ways people could be with their families during the COVID-19 pandemic, it also became a dark environment for many sensitive, serious topics and issues to cultivate and wreak havoc on the general well-being of the public.