If I Had a Million Dollars
Everyone dreams about what they would do if they won the lottery.
According to WDRB, of every dollar played in the Kentucky Lottery, 61 cents goes to the winner, 6 cents to administrative costs, 6 cents to retailers who sell the tickets and 27 cents is given back into the Commonwealth of Kentucky. Overall, this has resulted in $4.9 billion dollars.
Of the $4.9 billion, roughly $1.8 billion has gone toward the state's general fund and to the SEEK educational program, which funds K-12 education in Kentucky. The Courier-Journal reported that the University of Kentucky has given over $341 million in scholarships because of the lottery.
It's also a right of passage.
The lottery is a big deal to many teenagers who think that the odds are in their favor. Since turning 18-years-old is a milestone, one of the first things that teens do is go to the local gas station and buy a lottery ticket for the first time.
"I would give most to a charity and buy a house in my dream city: Beverly Hills," junior Clay Rains said.
A lot of teachers say that they would used the money to travel.
"I would love to travel to at least every continent, and specifically, I'd love to see all of Europe. There is so much history there," said English teacher Mrs. Kari Long, and math teacher Mrs. Lisa Montgomery said, "If I won the lottery, I would retire from teaching and move to Hawaii."
In Kentucky, lottery funds are used for education and given toward scholarships at state schools such as the University of Kentucky, Western Kentucky and the University of Louisville.
According to CNBC, the largest individual game category of the lottery is scratch-off tickets, finishing 2018 at $613.1 million. Lottery officials say that the figures in March sales were improved when the Power ball jackpot climbed to $768 million where the winning ticket was sold in Wisconsin.
One option of what to do with the earnings from the lottery would be to put money in the stock market. Most adults advise doing this with lottery money. However, according to CNBC, people shouldn't make investments. It's always risky to try and time the market and there's always the possibility of losing everything.
A TV show that aired on TLC called Lottery Changed My Life showcased what winners used the money to buy. It had stories about how the lottery positively impacted many individuals' lives.
Previous winners, according to USA Today, have spent their winnings on everything from water parks and surprise divorces to a new T.V. show and luxury sports cars.
Everyone has different ideas about their "dreams" if they win a lot of money.
"I would vacation, donate most, and put the rest in savings," junior Kennedy Gayheart said.
If you won the lottery what would you do with your earnings?
About the Contributors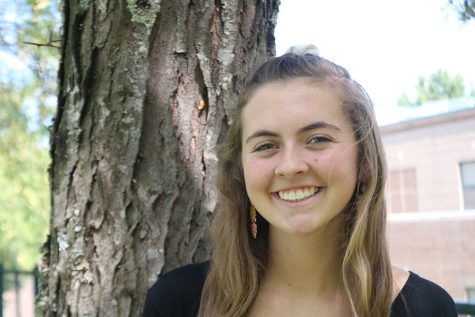 CeCe Balog, Business Manager
I'm CeCe Balog, and this is my first year in Lamplighter but since freshman year I've watched Lamplighter every week at Dunbar. I always thought it was...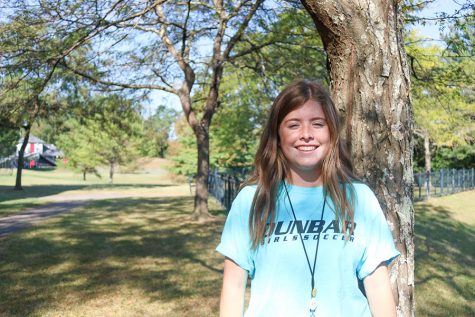 Allison O'Hara, Business Manager
I'm Allison O'Hara and I am a Senior at Dunbar High School. This year will be my second year involved with Lamplighter. Last year, I was Assistant...