The Impact of the Shutdown
How the government shutdown impacted families and students in our local community.
A partial government shutdown started on December 22 and ended this past Saturday. 420,000 employers worked without pay and 380,000 were forced to take an unpaid leave of absence.
Three-fourths of the government remained funded, the departments impacted by the shutdown include: agriculture, commerce, justice, homeland security, housing and urban development, interior, state, transportation and treasury. As of January 1 the coast guard was not being paid. However all federal law enforcement are expected to be compensated for their unpaid work.
This is the third partial government shutdown of President Trump's nomination. Not many people are aware of the impact this shutdown had on students. A third of national parks were closed. Any student that wished to apply for an internship or job with the National Parks Services could not turn in their applications.
"I'm currently looking for summer internships with the national parks service, but with the current shutdown, I have no one to contact for opportunities at the moment. Most internships and other seasonal positions require applications during January and February so this is understandably making the situation difficult," former Dunbar student Julia Radhakrishnan said.
National parks services and other branches of the government that work with the environment and its conservation are seen as nonessential which is why they were closed during the shutdown. It didn't seem to be a good omen for the future of our nation.
Many students were affected as the shutdown went on. While government employees are unpaid, it negatively impacted the families of unpaid government workers.
"My girlfriend's mom is a dentist at the Federal Medical Center and she has been unpaid for the last 30 days. The family is concerned that the shutdown will affect their leave throughout the year. She also told me if she fails to come to work she can still be fired," junior Jason O'Hara said.
It is very important that people understand the the ways the shutdown disturbed members of society. Many students not impacted directly, when asked had been unaware of the government situation.
"I am not directly affected by the government shutdown, however, I do believe that because of the low percentage of students that are unaware of this, we all need to really make sure we become more aware of the current and future status of our government," senior Isaiah Greene said.
The longest partial government shutdown in history affected more than government workers. It is important that all community members are aware and educated about effects a government shutdown has on society.
About the Contributors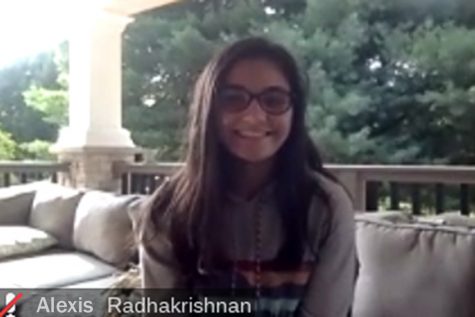 Alexis Radhakrishnan, Staff Reporter
My name is Alexis Radhakrishnan. I am a senior at Dunbar and this is my third year on the Lamplighter staff. I am excited to contribute to the program...