How Did Keeneland Begin?
How did this beloved racetrack come to be?
For over two centuries, the Bluegrass area has become widely renowned for its thoroughbred industry and Keeneland is at the heart of the thoroughbred industry in Kentucky. It is known for its fall and spring meets as well as the wildly successful yearling sales.
The famous racetrack was founded in 1936 and was named after Jack Keene who was a driving force behind the building of the racetrack. After many years of training horses abroad across the US and Russia as well as in Japan, Jack Keene moved back to Lexington.
After financial woes struck the Kentucky Association racetrack, Keene decided to build his own private racetrack on his family's farm, known as the Old Keene Place. He had a very unique vision thus a very unique track was born. He took inspiration from his years in Russia and designed the building with hand-chiseled limestone.
The whole project was terribly expensive and Mr. Jack Keene was never an enormously rich man.
The whole facility was only partially built when the Great Depression struck. Finally, in August of 1935, Jack Keene sold his 150-acre lot of land to a committee of horsemen (now known as the Keeneland Association). By the next year, the racetrack was finished and on October 15, 1936, Keeneland Racetrack opened its doors.
If not for Jack Keene and his financial woes, the Thoroughbred industry as a whole would not be what it is today.
About the Contributors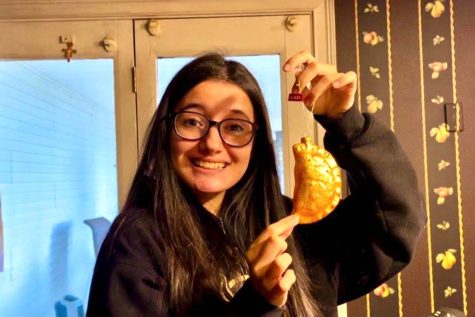 Victoria Bravo, Editor-in-Chief
Hi there! My name is Victoria Bravo, I am an Editor-in-Chief, I love hiking, and I hate ham. I oversee our writing department and I supervise all articles...